Complete this form and receive your discount!
No offer is redeemable for cash and cannot be applied to previous jobs.
Termite coupon excludes spot treatments for termites. Exterior pest control includes a perimeter pest control application with a focus on doors, windows, and hard to reach crevices, removal of spider webs from accessible areas around your home, and a safe granular bait placed around the outside.
Mosquito coupon applies to properties up to 10,000 sqft.
Home Shield coupons (Classic, Advantage, Complete) not redeemable for super colony ants, fleas, ticks, German cockroaches, rodents, or active termites.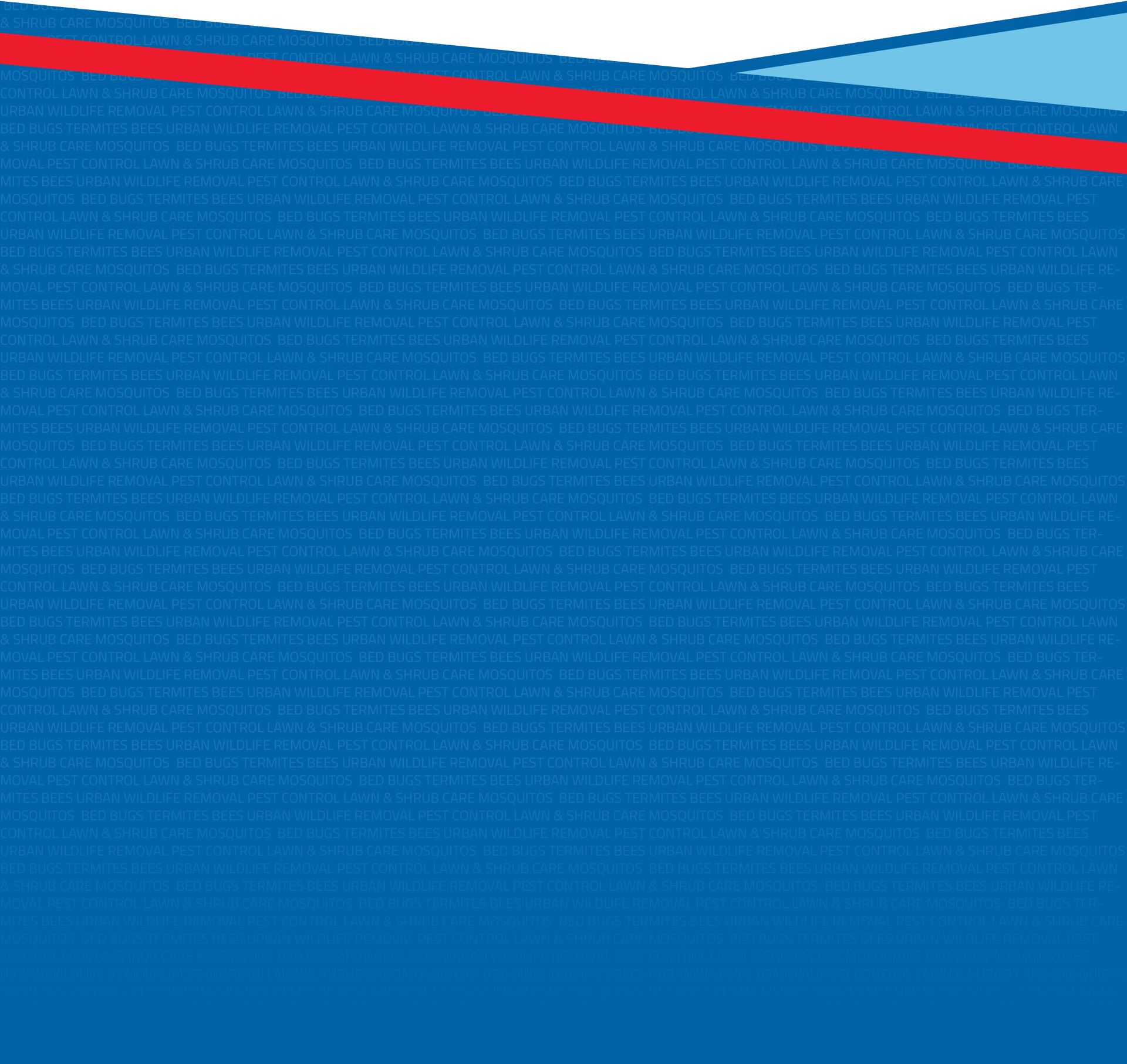 Contact Us Now




Request your free quote today!