Serving South Florida Since 1975
Don't Let Pests Take Control - We Can Help!

When a pest infestation takes over your home, you want relief, and fast. Instead of relying on ineffective DIY treatments, trust the experts here at Hoffer Pest Solutions instead. Our Hialeah exterminators are highly trained and equipped with the best products available. Unlike at-home remedies, we'll eliminate pests at their source, giving you lasting relief.
Our Hialeah pest control will protect your home against:
Ants
Cockroaches
Rodents
Spiders
Earwigs
Silverfish
Spiders
Stinging Insects
And more!
Hassle-Free Pest Control
Pests are stressful, but eliminating them doesn't have to be. Our Hialeah exterminators take care of all the hard work for you, so all you have to do is sit back and relax in your pest-free home. Whether you're up against pests that crawl, scurry, or fly, we have the solution you've been searching for.
When you partner with us for pest control in Hialeah, we will:
Carefully inspect your home for signs of pest activity.
Create a custom treatment plan based on your needs.
Use family-friendly treatments that are tough on pests, not your loved ones.
Take preventative measures to ensure pests don't come back.
Provide top notch care
Unbeatable Same-Day Service
Here at Hoffer Pest Solutions, we don't believe in making you wait for relief from pests. That's why we are proud to offer same-day services that get the job done as quickly as possible. All you have to do is give us a call before noon and one of our Hialeah exterminators will be at your home in just a few hours.
Due to their small size, ants can easily infiltrate your home. All it takes is a tiny gap or crack, like where wires meet your home or a loose-fitting door, for an entire colony to be parading around your kitchen or bathroom. Their overwhelming numbers make eliminating ants a daunting task, but that's where we come in! Our ant control in Hialeah will effectively eliminate your ant infestation, giving you fast relief from a variety of ant species, including:
Fire ants
Ghost ants
Carpenter ants
Pharaoh ants
White-footed ants
Custom Treatment for Lasting Results
In Florida, ants are a year-round battle. Not only are these pests prevalent, they're also extremely resilient, making it difficult to properly eliminate them. Instead of struggling on your own, trust our professional ant control in Hialeah. We'll eradicate all the ants from your home and take steps to prevent them from returning, so you never have to worry about an ant infestation again.
When you choose our Hialeah ant control, we will:
Perform a top to bottom inspection of your home, scouring it for signs of ants.
Determine what entry points ants are using to gain access to your home.
Tailor our treatment plan based on our findings.
Eliminate the ants in your home, as well as their colony, to ensure they don't return.
Schedule regular visits to provide long-term relief.
While no homeowner wants to learn they have termites, it does happen. In fact, termites damage about 600,000 homes every year and are particularly active here in the southeast, thanks to our warm climate. If you do suspect you have a termite infestation, we've got you covered! Our Hialeah termite treatment works to effectively and safely eliminate termites and keep them gone.
Guaranteed Relief from Termites
Termites are serious pests that require serious treatment to eliminate them. Our termite treatment in Hialeah relies on advanced products that completely eradicate the entire termite colony while offering you continued protection. In addition, our service comes with our professional guarantee—if termites persist after we're gone, we'll re-treat for free.
When you trust us, our Hialeah termite exterminators will:
Inspect your home, searching for signs of termites such as mud tubes and discarded wings.
Determine whether you have subterranean termites or drywood termites.
Design a unique treatment plan based on your home's specific needs.
Strategically install a Sentricon Termite Colony Elimination System to eliminate termites.
Continue to monitor your home to protect you against future termite infestations.
Life here in South Florida is supposed to be relaxing, easy-going, and stress-free. But when mice and rats invade your home, it's anything but. So when unwanted rodents turn up in your kitchen, you need to get rid of them as fast as you can. That's where we can help. At Hoffer Pest Solutions, we offer comprehensive and dependable rodent control in Hialeah that you can trust to keep your home clean and safe. Don't settle for anyone but the very best and schedule an inspection today.
With our rodent control, you can expect:
A complete mouse and rat inspection in and around your home.
A flexible and personalized rodent control plan from a local expert.
Monitoring, baiting, and trapping services are included to quickly resolve even severe infestations.
Industry-leading rodent exclusion that prevents future infestations from happening.
Protection from rodent-borne diseases like Hanatavirus, Salmonella, Typhus, and even Bubonic Plague.
Guaranteed rodent removal.
And much more!
BOOK YOUR FREE RODENT INSPECTION! Your Local Pest Control Experts
Your Local Pest Control Experts
Hoffer Pest Solutions has serviced the Broward, Palm Beach, & Miami-Dade counties since 1975. Whether you're dealing with roaches, rodents, termites, or bed bugs, there's no one better to do the job than your local exterminators at Hoffer! We are proud to offer same day pest control services when you call before noon.
Hoffer Pest Solutions - Coral Springs Office
Mon-Sat: 8AM-5PM Sunday: Closed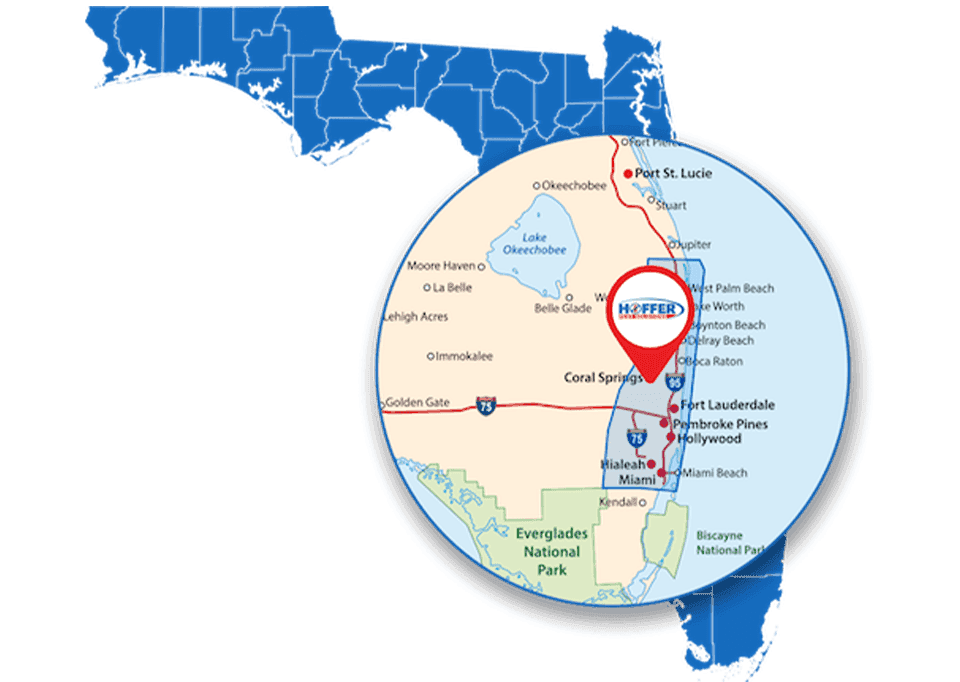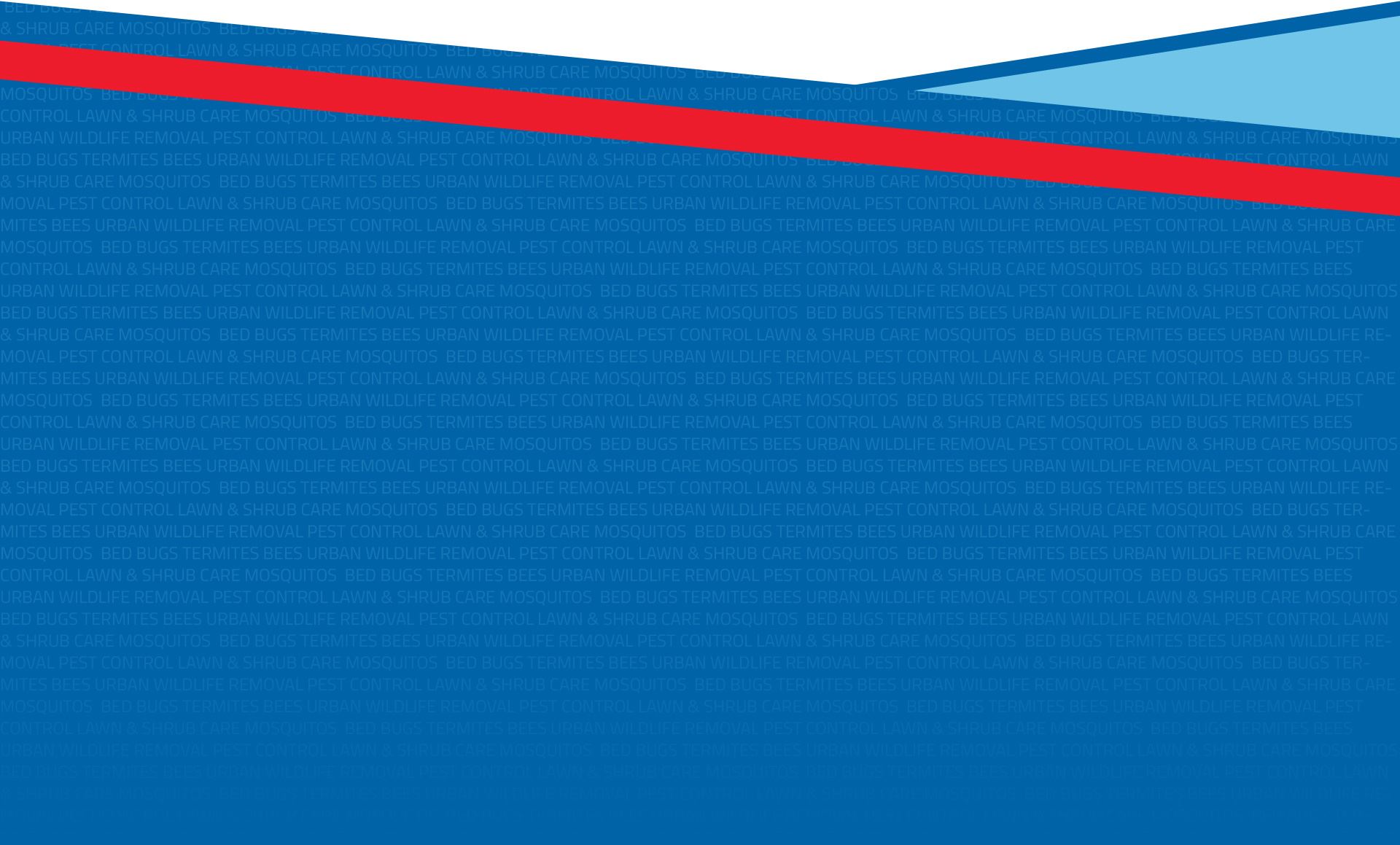 Contact Us Now




Request your free quote today!