Serving South Florida Since 1975
Don't Let Pests Take Control - We Can Help!

Signs of Termites and the Most Common Types in South Florida
What are the signs I might have a termite problem?
A type of pest that stays behind the scenes, termites create significant damage to structures out of the public eye. Signs of a possible termite infestation include termite swarming (in spring), earthen mud tubes on foundation walls, support piers, and floor joists, and sawdust-like remnants near tiny holes in wood.
What is a termite swarm, and what should I do if I experience one?
A termite swarm is when winged termites disperse and take flight to start new colonies. Subterranean termites typically swarm in the spring of the year on warm days following rain; swarms can last several hours. If there is a termite swarm inside your house close off that room and try to collect a few samples to show your Hoffer Pest Solutions technician or inspector. Drywood and subterranean termites swarm around dusk.
What is the difference between a drywood and subterranean termite?
The main difference between drywood and subterranean termites is that subterranean termites live and invade a structure through the soil around a structure; drywood termites will fly up to a structure and will infest through the wood of the structure, often in attics.
Will termites go away after the termite season passes?
No. Termites do not usually leave on their own after they swarm. They usually will infest a structure and start their destructive mission. The most effective way to eliminate termites is to have a pest management professional – like Hoffer Pest Solutions – perform a termite inspection and treatment.
Termite Treatments and Your Options
What does the termite inspection process involve?
A termite inspection involves a thorough, top-to-bottom examination of your home for signs of termite activity by one of Hoffer Pest Solutions highly trained inspectors. Following the inspection, customers will be given a written report letting you know if we found evidence of termites and outlining any recommended treatment options.
What treatment methods are available for termites?
There are various treatment options available for termites including liquid pesticide applications, perimeter bait stations, liquid and foam injections, liquid borate applications, and fumigation.
Is there a non-liquid chemical termite treatment available?
Yes. The Sentricon System for termites is an exterior bait option or the applications of naturally acting borate are two non-liquid chemical options.
What construction types are most susceptible to termites?
Structures with untreated wood or cellulose insulation materials in contact with the soil are most vulnerable to termite infestation. Fence posts, tree stumps, and deck posts are also susceptible to termites.
Does Hoffer Pest Solutions offer a termite warranty?
Yes. Hoffer Pest Solutions offers a $1 million dollar guarantee if subterranean termites return and cause future damage. We also offer a guarantee on our drywood termite services. Check your service agreement for details.
Visit Our Termite Service Page
To Tent Fumigate or Not to Tent Fumigate?
Termite Tenting Advantages
High Success Rate: Tent fumigation, when performed properly, has a very high success rate at eliminating all drywood termite colonies within a structure at the time of fumigation.
"No Tent" Advantages
Convenience: This service is much more convenient and much less intrusive than tent fumigation. There is little to no preparation necessary and people and their pets can stay in their home or business while it is being treated.
Low Chemical Use Rate: Products used for "No Tent" treatments have a unique way of eliminating termites where only a small amount of active ingredients is necessary for effective results. This has been called the domino or transfer effect. Drywood termites do not detect these non-repellant products as they forage through the treated areas. Affected termites then transfer the lethal dose of the product throughout the colony eventually eliminating all the termites in the colony. The products also have no odor, do not stain, and do not affect plants.
Long Lasting Residual Protection: Unlike fumigation, that only kills pests at the time, the "No Tent" treatment provides long-lasting residual protection to all treated areas and helps prevent re-infestation in the future.
Termite Tenting Disadvantages
Inconvenient: People and pets must vacate their home or business for at least 2 nights and make preparations such as packing up all foods and medications, trimming back or removing landscaping, and arranging to leave their key with fumigators.
Possible Damage: Even when fumigators are careful, damage to roof tiles and landscape is possible. Since tarps must be sealed to the ground to ensure gas does not escape and that termites are killed landscape adjacent to the structure sometimes must be covered resulting in plants besing stressed or killed.
Screen Removal: Screening over patios and pools must be separated or removed from the structure as tents cannot be put over a screen.
"No Tent" Disadvantages
Multiple Treatments May be Necessary: At the time of treatment, there may be additional drywood termites that remain undetected even after thorough inspection. These termites are in hidden areas, such as between wall voids, where no evidence is present. It may be necessary in the future, if termite evidence is found, to return to treat additional areas not previously treated. Fortunately, due to their smaller sized colonies, drywood termites take many years to cause any significant damage and are much slower to cause damage than subterranean termites, making multiple treatments a more acceptable "disadvantage". Re-treatment is at no additional charge unless otherwise specified.
Drywood termites Must be Accessible: In order for the "No Tent" treatment to be effective, all drywood termite colonies must be accessible to treatment. Tent fumigation should be considered for structures with flat roofs or areas that cannot be readily accessed to direct treatment.
Want to speak to an expert about termite treatment options?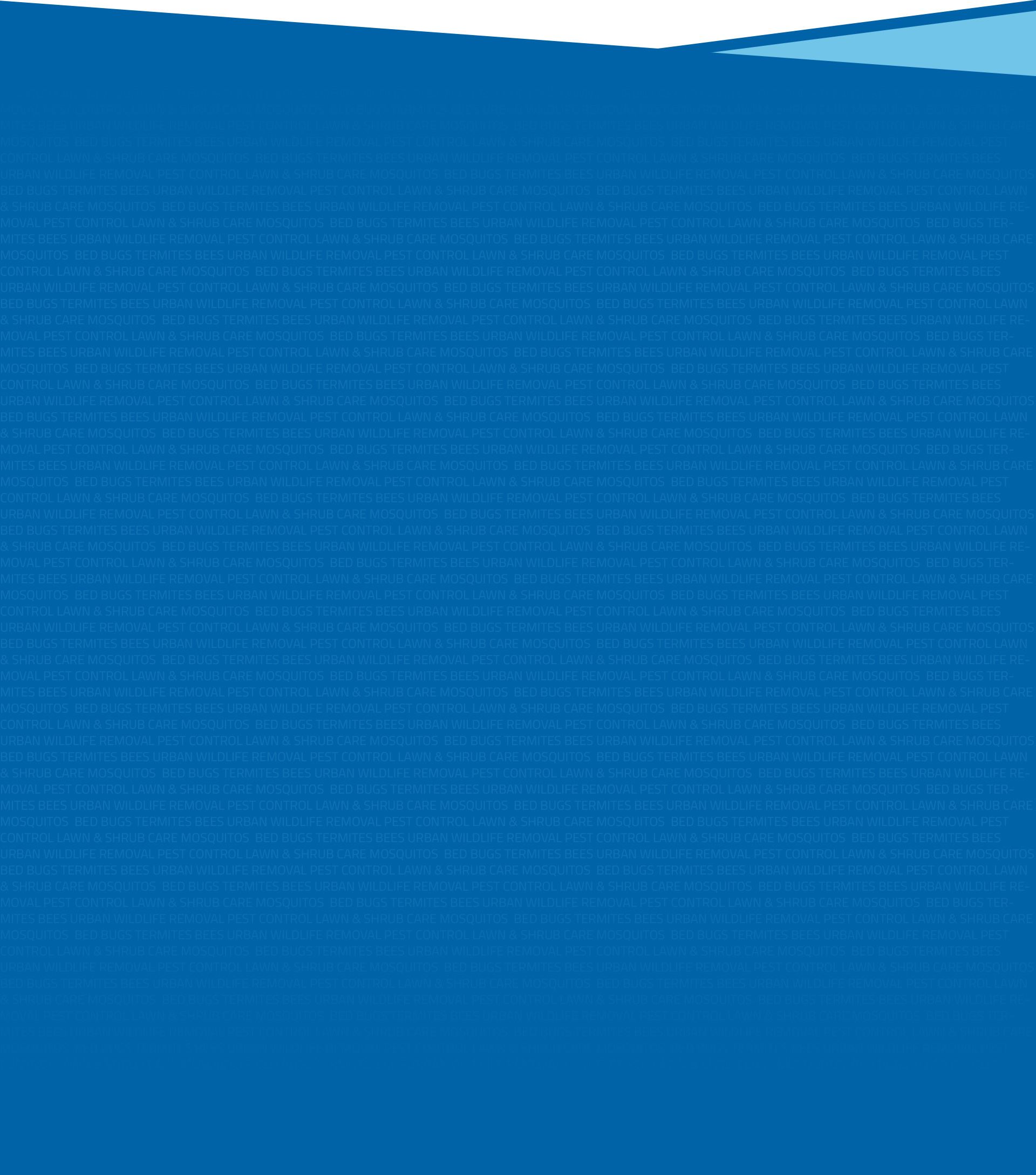 "The Team was great, from Angela in the office who got the ball rolling and worked it all out for us, meeting all of our needs and making sure that we were completely satisfied. Then Raul came 1st the other day, he gave us an inspection and identified some critters we were unfamiliar with and advised us on the proper course of action. (Problem Solved) Next came Kevin today, right on time and he took care of everything. We are sure that all will be well, and we will move on and Continue to see how this relationship develops. I'm sure it will be terrific. So far so good. I see nothing but the best to come as it's been. Keep up the good work. I would highly recommend Hoffer."

Serving South Florida
Hoffer Pest Solutions has been eliminating pests, termites, weeds and disease from homes and lawns in the South Florida area since 1975!

Contact Us Now




Request your free quote today!