Serving South Florida Since 1975
Don't Let Pests Take Control - We Can Help!

Pest Control in Lighthouse Point
Keeping your home free from pests can feel like an uphill battle you just can't win. Most homeowners try do-it-yourself pest solutions that may offer immediate relief, but don't keep bugs out for long. If you're looking for long-term pest control in Lighthouse Point, trust your home in the hands of professionals! We've been serving our community since 1975, keeping the homes of our neighbors just like you happy and healthy. Let Hoffer Pest Solutions rid your home of common bugs like:
Spiders
Ants
Cockroaches
Silverfish
And more!
Save Big on Long-Term Pest Protection
We're a locally owned and operated pest control company in Lighthouse Point. That means we're dedicated to our customers because you're more than just an account number – you're our neighbor! We live and work in the same areas you do. That's why we believe pest control should be affordable for everyone. We're proud to offer a wide variety of pest coupons that are sure to meet your needs. We also offer several custom quarterly pest control packages to ensure your home stays protected from pests for the long haul. Our packages include free inspections, year-round protection, and are all backed by our satisfaction guarantee! What do you have to lose? Get relief with our comprehensive Lighthouse Point pest control today!
The Best Pest Service from Local Exterminators
When you choose Hoffer Pest Solutions for your pest treatments in Lighthouse Point, you can expect:
A thorough home inspection to identify entry points and potential infestations
Quarterly treatments to ensure long-term protection from pests
Same day service when you call before noon
Friendly and certified pest exterminators
Free retreatments if necessary
Our effective and reliable pest services make us the best pest control company in Lighthouse Point. We have over 500 reviews and 4.9 star rating on Google to back us up, so we're not the only ones who think so! Experience the Hoffer difference today.
Don't spend another day dealing with pests.
GET YOUR FREE PEST CONTROL QUOTE TODAY!
Homeowners in Florida battle ants year-round. Although they may not be as unsettling to spot as a roach or rodent, ants are incredibly invasive and resilient pests that are difficult to get rid of on your own. If you need effective ant control in Lighthouse Point, Hoffer is here to help! The Sunshine State is home to a variety of ant species, including:
Ghost ants
Carpenter ants
Pharaoh ants
Fire ants
And more!
Our Ant-Free Guarantee
We offer the best ant control in Lighthouse Point. Our team of ant exterminators is certified, friendly, and knowledgeable, with the skills and tools necessary to get the job done right. Our regular ant control services are all backed by our free retreatment guarantee. If you spot ants in your home in between our quarterly visits, simply give us a call and we'll return promptly to treat again at no additional charge. Your satisfaction and comfort is our top priority!
Don't let ants invade your home!
GET YOUR FREE ANT CONTROL QUOTE TODAY!
According to the National Pest Management Association (NPMA) termites cause US homeowners up to $5 billion in damage and prevention costs each year. Unfortunately, termites are an invasive species and Florida is home to several different types of termites, making our homes more susceptible to infestation. That's why we recommend putting your home in the hands of the expert termite exterminators! Ourtermite control in Lighthouse Point brings you the peace of mind you need knowing your home is protected from damage.
Trust the Exterminators with Decades of Experience
Hoffer Pest Solutions has been protecting homes from termites in Lighthouse Point for over 40 years. Our years of experience and local knowledge allows us to offer homeowners the best termite protection and treatment possible. Our termite treatments include:
Thorough termite inspections to determine your home's specific infestation
A variety of treatments based on our findings custom to your termite infestation, including superior baiting systems, tent fumigation, and no-tent options.
Our Million Dollar Guarantee (subterranean termites only)
Your home is one of your largest investments - why not keep it protected? Contact us today to learn more about our termite treatments in Lighthouse Point.
If mosquitoes are keeping you cooped up indoors, look no further than Hoffer Pest Solutions! Our mosquito treatments in Lighthouse Point are designed to dramatically reduce the number of mosquitoes on your property, preventing them from causing irritating welts and potentially transmitting diseases such as Malaria, West Nile virus, and Yellow Fever. With help from our mosquito exterminators, you can safely enjoy your time outside without worrying about uninvited pests.
CALL TO SCHEDULE YOUR MOSQUITO SERVICE TODAY!
When you choose us for mosquito control in Lighthouse Point, we will:
Conduct a thorough inspection to identify breeding areas and hideouts.
Create a unique treatment plan based on our findings, ensuring you see results as soon as possible.
Use a professional fogging system to target existing mosquitoes, giving you instant relief.
Return monthly to perform recurring treatments, ensuring you stay protected throughout mosquito season. Your Local Pest Control Experts
Your Local Pest Control Experts
Hoffer Pest Solutions has serviced the Broward, Palm Beach, & Miami-Dade counties since 1975. Whether you're dealing with roaches, rodents, termites, or bed bugs, there's no one better to do the job than your local exterminators at Hoffer! We are proud to offer same day pest control services when you call before noon.
Hoffer Pest Solutions - Coral Springs Office
Mon-Sat: 8AM-5PM Sunday: Closed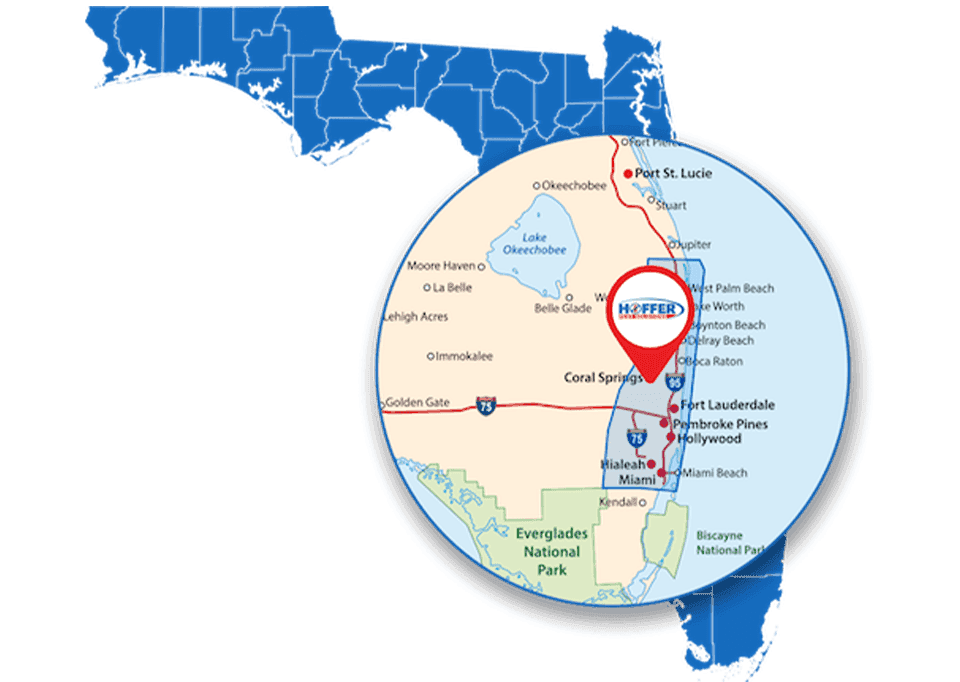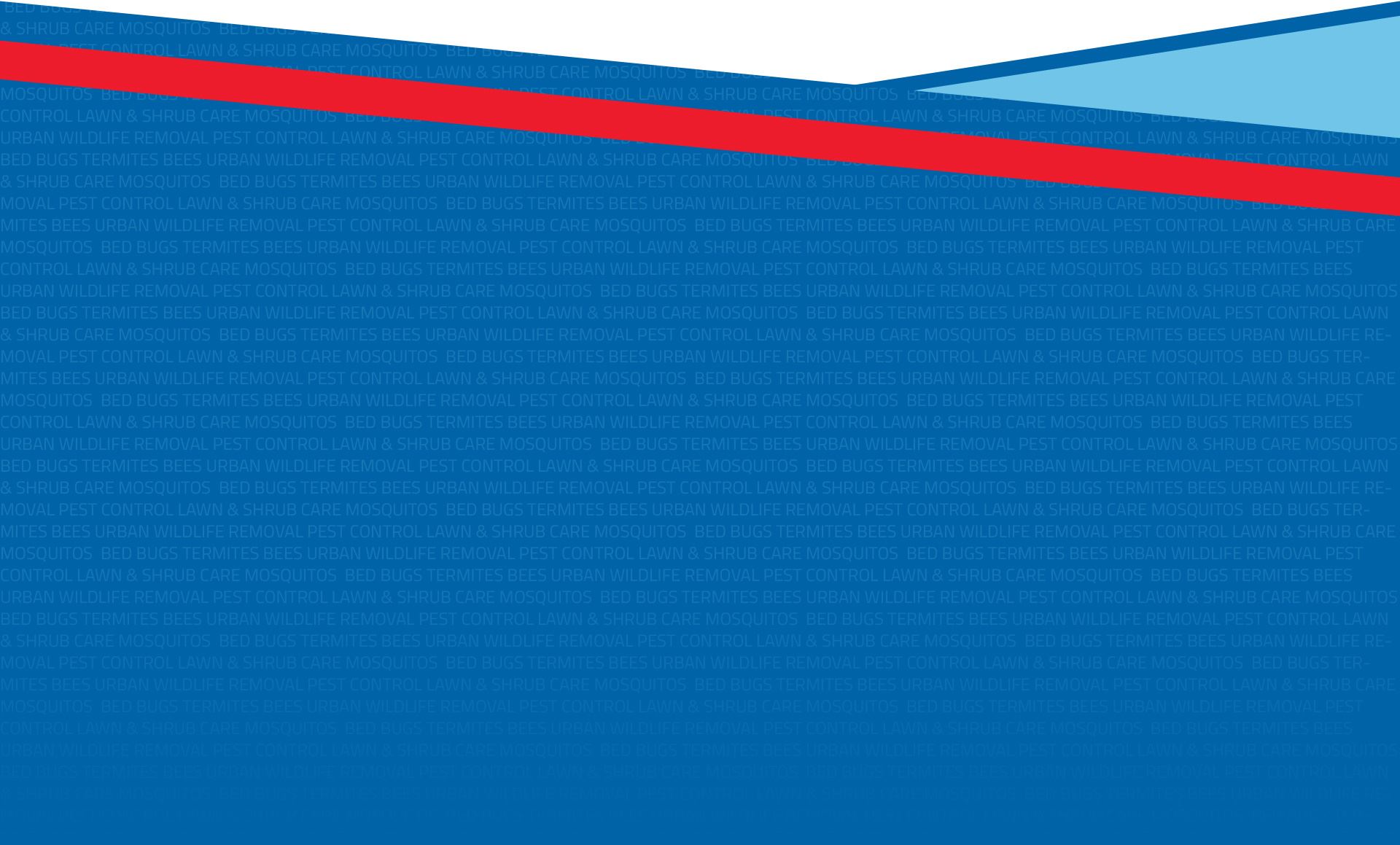 Contact Us Now




Request your free quote today!