Serving South Florida Since 1975
Don't Let Pests Take Control - We Can Help!

Pest Control in Boca Del Mar
Here in Florida, there's no shortage of pests that would love to get into your home. Considering what you're up against, you can't afford to settle for anyone but the best to keep your home clean and safe. At Hoffer Pest Solutions, our pest control in Boca Del Mar protects your home all year, giving you the long-term relief that you need. A home full of unwanted pests will never be relaxing and comfortable, so get rid of them today!
Our pest control services include:
Recurring pest inspections of your home.
Personalized and proactive pest treatments that you can rely on.
Safe, family-friendly service.
Bundled service packages for additional savings.
Guaranteed satisfaction and FREE retreatments if pests come back.
Available Same-Day Pest Service
Having pests in your home is stressful enough without having to endure long wait times when you need help. That's exactly why we offer available same-day service! We put you and your peace of mind first, so this way you can pick the team that works on your time. When you need to get rid of these critters, don't look to anyone but the best for pest control in Boca Del Mar!
Relief From More Than 20 Local Pests
With so many household pests in the area ranging from irritating to dangerous, you need a team of exterminators that you can trust. At Hoffer Pest Solutions, we provide comprehensive, long-lasting pest relief from more than 20 of Florida's most common home invaders, including:
Ants
Bed Bugs
Cockroaches
Spiders
Stinging Insects
Rodents
Termites
And many more!
SAVE $200 WHEN YOU BUNDLE SERVICES
Termite Control in Boca Del Mar
Stopping termites is nothing short of stopping your home from being eaten. Nationwide, these aggressive wood destroying insects cause more than $5 billion in home damages every year, so make sure you're protected with termite control in Boca Del Mar! At Hoffer Pest Solutions, you can trust our highly-trained exterminators to keep your home standing. With years of real world experience and industry-leading technology, termites don't stand a chance once we're on the job!
Our termite control includes:
A FREE termite inspection of your home.
Ongoing termite monitoring and prevention for long term protection.
Treatment for both drywood and subterranean termite varieties.
Complete colony elimination GUARANTEED!
And much more.
GET FREE PEST CONTROL WITH A TERMITE TREATMENT PLAN
Long-Lasting Relief with Sentricon
Technology is your best friend in the fight against termites, so at Hoffer Pest Solutions, we only use the best. The top-of-the-line Sentricon Termite Colony Elimination System is available with all of our plans and provides 24/7 termite protection for your home. We won't settle for anything less than total elimination of the entire colony, so we use the industry's best tools for termite removal!
Bed Bug Control in Boca Del Mar
Who doesn't love a good night's sleep? Bed bugs, that's who! At least, they don't like it when you get one. They've kept you awake for long enough, so it's time to take back your rest with our bed bug control in Boca Del Mar. With more than 40 years of local experience, you can count on us to give you back a clean, peaceful home. We want to help you reclaim your healthy, relaxing sleep, so give us a call once you notice any of the following signs of bed bug activity:
An unpleasant, musty odor in an affected room, similar to mildew or wet linen.
Small, rust-colored stains on bedding and furniture.
Itchy red bites where exposed skin has touched affected surfaces.
Discarded bed bug eggshells and shed skins, particularly in drawers.
Live adult bed bugs.
Trust our Flexible Bed Bug Removal Service
At Hoffer Pest Solutions, we've seen enough to know that there's no such thing as a one-size-fits-all approach to bed bug treatment. That's why our bed bug exterminators will conduct a full bed bug inspection of your home and develop a reliable plan to address your specific needs. So when they sneak into your home, choose the company who you can count on for bed bug control!
Dial 561-944-2522 to speak with our team.
Rodent Control in Boca Del Mar
Have you noticed nibble marks on items in your pantry? Do the wires on your technology look frayed and chewed? These are signs that you might have rodents who have built nests in your home. Hoffer Pest Solutions is here to help. Backed by over 45 years of experience, our team of rodent exterminators are local and have been removing and preventing pests like these right here in Boca Del Mar.
GET EXPERT RODENT REMOVAL TODAY!
What to expect when Hoffer Pest Solutions treats your home for rodents:
Exclusion tactics for your house's exterior to keep mice, rats, and other rodents from entering through dime-sized holes and cracks.
Sealing the cracks to prevent pests from entering and re-entering your home.
Complete removal of rodents that are currently inside your home.
Traps and baits used based on your infestation. Our expert exterminators monitor the area for a 5-day period, replace traps as necessary, and remove rodents as they're caught.
A rodent-free home ready for you and your family to enjoy!
Finally get the pest free home that you deserve! Call (561) 944-2522 to get started. HOFFER PEST SOLUTIONS
Boca Raton Office
Address
10055 Yamato Rd, Suite #104
Boca Raton FL 33498
Hours:
Mon-Sat: 8AM-5PM
Sunday: Closed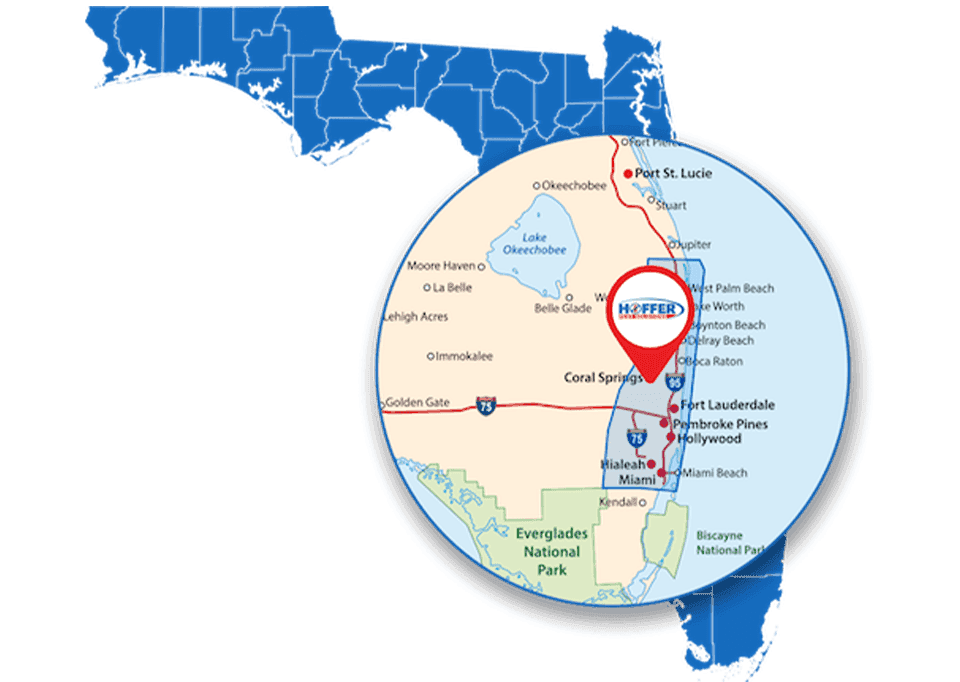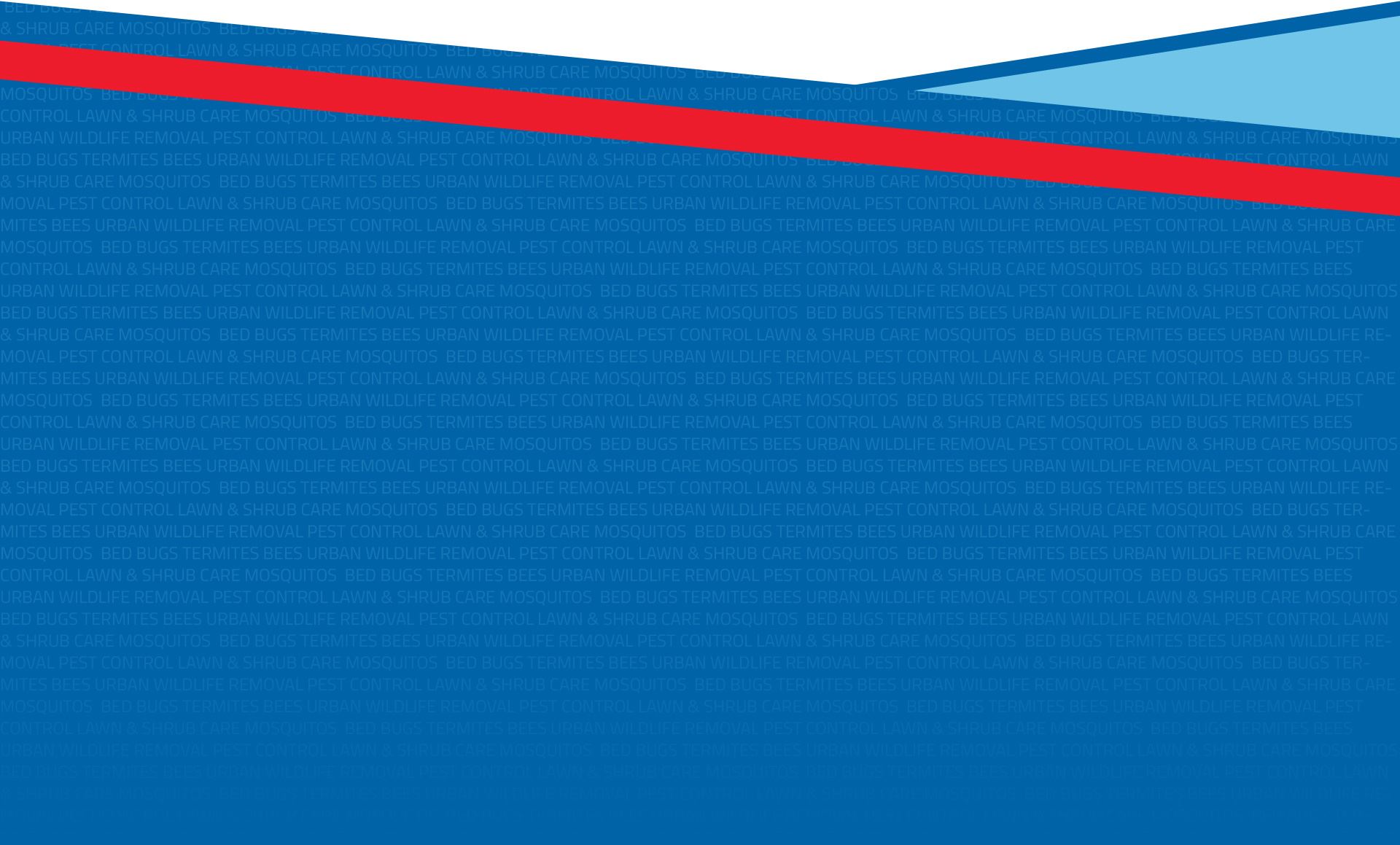 Contact Us Now




Request your free quote today!