Serving South Florida Since 1975
Don't Let Pests Take Control - We Can Help!

Pests disrupt your peace of mind and cause unnecessary stress for you and your family. Don't let them win! When you choose Hoffer Pest Solutions, we'll treat your home as if it were our own. Your safety and comfort is important to us, which is why we treat your home for pests like:
Spiders
Cockroaches
Bed bugs
Termites
Ants
Rodents
Mosquitoes
And more!
When you need relief from pests, you shouldn't trust just anyone with your pest control services. You want the most trustworthy, knowledgeable, and skilled exterminators available. Here at Hoffer, we believe we're the best in the industry! Our locally owned and operated pest control company has been serving families like yours for over 40 years, providing an unmatched customer experience and the most effective treatments. We're not the only ones who think so! We have more than 1000 Google reviews and a 4.9 star rating backing us up! Even better, when you call before noon, we will offer same day services, treating your issue ASAP. Check out what makes us so different and experience it for yourself today.
When you have termites in your home, you need to act quickly. Termites are wood destroying pests that have the ability to cause thousands of dollars in damage in a short period of time. In fact, according to the National Pest Management Association, termites cause over $5 billion in damages each year. Whether you already have an infestation or want to prevent one from ever affecting your home in the first place, Hoffer Pest Solutions is here for you. Our termite treatments include:
A detailed inspection performed by one of our trusted termite exterminators. We'll determine the extent of your infestation, as well as the type of termites destroying your home.
Depending on our findings, we'll create a treatment plan best suited for your needs, communicating with you every step of the way.
Continuous termite monitoring and baiting to ensure your home is protected for the long-term.
Get Total Protection With Sentricon
During our initial service, one of our licensed and certified termite exterminators will install the Sentricon System, the most superior termite baiting technology available. This elimination system gets rid of subterranean termites and keeps them from coming back in the future.
Peace of Mind with Our Trusted Guarantee
It's not just enough to get rid of termites—we want to keep them from coming back. If you continue to find them in your home after we've treated, we'll return to re-treat, absolutely free. What's more, we offer our Million Dollar Termite Guarantee for all subterranean termite treatments! Protect your investment and get relief from termites today.
One of the best things about living in Miramar is the warm, sunny climate. Unfortunately, mosquitoes think so too! It's hard to enjoy your backyard during the summer months when you're constantly swatting pesky mosquitoes. Not only are they annoying, but they also carry potentially deadly diseases, putting you and your family at risk. Keep your backyard mosquito-free with our effective mosquito control! Our treatments are performed on a monthly basis due to their short life cycle and to ensure you're protected from pests all summer long.
This is what you can expect with our mosquito control services:
A thorough inspection of your property.
Treat your yard with a fogging system to get rid of existing mosquitoes.
We will create a customized treatment plan based on your needs.
Based on the mosquito program selected, we will return to inspect and treat your yard monthly to ensure you're protected from mosquitos all summer long.
Bed bugs are every homeowner's worst nightmare. These invasive creatures can be easily picked up while traveling, and once they're in your home, they can be difficult to get rid of. Luckily, the experts at Hoffer can help! Bed bugs spread throughout your home at a rapid rate, so the key to quickly eliminating a bed bug infestation is treating it early.
Our bed bug treatments include:
An inspection of your home to identify where the bed bugs are hiding.
A customized treatment plan.
100% satisfaction guarantee.
And more!
A Bed Bug Free Home - Guaranteed!
It's hard to feel safe and comfortable when you have bed bugs in your home. Our comprehensive bed bug control gets rid of every last bed bug so you can sleep soundly again - guaranteed! If you find bed bugs after we've treated it, let us know and we will re-treat the area absolutely free!
Have rodents invaded your personal space? Rodents are elusive and sneaky pests that can easily find their way into your attic. Once rats and mice find their way in, they won't be leaving anytime soon. Although an infestation may not seem like a big deal, rats and mice have the potential to cause serious damage to your home and put your family's health at risk. Don't let rodents take over your home! Get the protection you need today.
With over 40 years of experience under our belts, our team is well-equipped to deal with rats and mice in your home. Our rodent treatments include:
An inspection to determine how rodents are entering your home
Sealing of entry points to prevent rodents from getting inside in the future
Trapping and removal to get rid of currently living in your home
You've tried every do-it-yourself method in the book, but you can't seem to get rid of ants for good. While DIY methods may provide short-term relief, you need professional ant control to get rid of ants once and for all. We protect homes like yours from a variety of ants including:
Fire ants
Carpenter ants
Ghost ants
White-footed ants
Pharoah ants
And more!
Dealing with a squirrel or raccoon infestation but don't want to risk DIY removal? We don't blame you. Wild animals can be unpredictable, so it's best to leave to the experts. Hoffer offers the most effective, thorough wildlife removal services in Miramar that will solve your problem fast. Instead of worrying about getting rid of wildlife in your home by yourself, you will have professional specialists to take care of all your wildlife needs.
Here's what you can expect when you partner with us for your wildlife removal:
Inspection: Before our exterminators do anything, we will inspect your home and yard for nests and other signs of wildlife.
Humane Traps: After our technicians inspect your yard, we will set traps and ensure wildlife removal, safely.
Animal Removal: We will remove the animals from your yard after five days of monitoring.
Get Fast Relief With Same Day Service
When wild animals take up residence in your home, chances are you want them gone -- and gone fast! We are happy to offer same day services to take care of your wildlife removal as fast as possible. Our wildlife experts have years of experience safely and effectively removing wild animals from your home, and are here to help provide you with lasting relief. We offer the following services for wildlife removal:
Squirrel removal
Raccoon removal
Bird removal
Opossum removal
Armadillo removal
And more!
Your Satisfaction, Guaranteed!
We're so confident in the effectiveness of our treatments that we back our recurring pest control services in Miramar with our 100% satisfaction guarantee. If you continue to find bugs in your home following our treatments, let us know and we'll make it right. We appreciate our loyal customers like you and we are dedicated to doing whatever it takes to keep your home pest-free for good! Your Local Pest Control Experts
Your Local Pest Control Experts
Hoffer Pest Solutions has serviced the Broward, Palm Beach, & Miami-Dade counties since 1975. Whether you're dealing with roaches, rodents, termites, or bed bugs, there's no one better to do the job than your local exterminators at Hoffer! We are proud to offer same day pest control services when you call before noon.
Hoffer Pest Solutions - Coral Springs Office
Mon-Sat: 8AM-5PM Sunday: Closed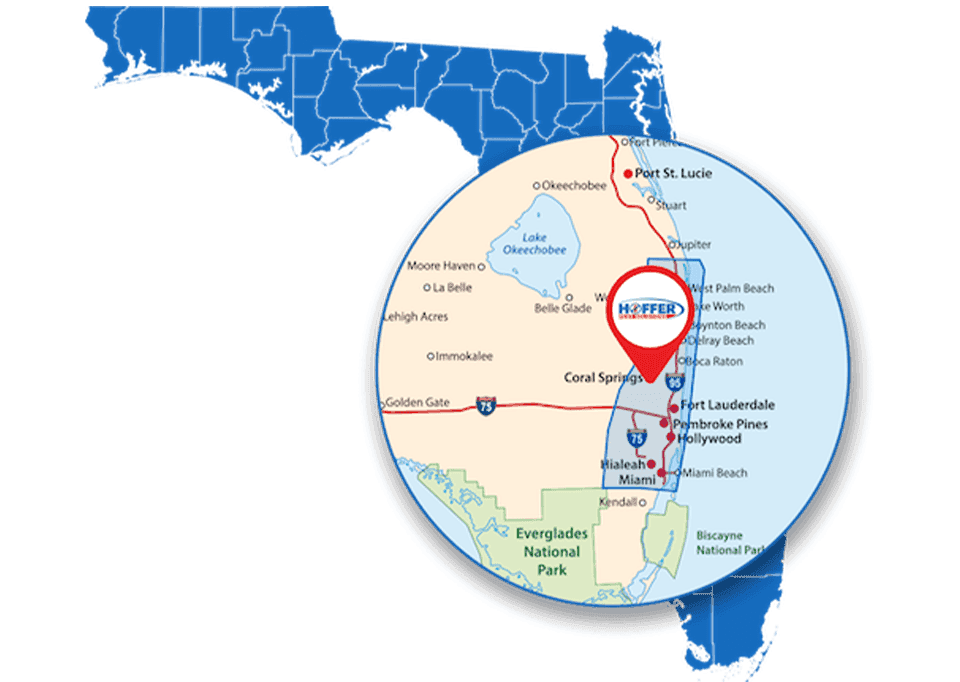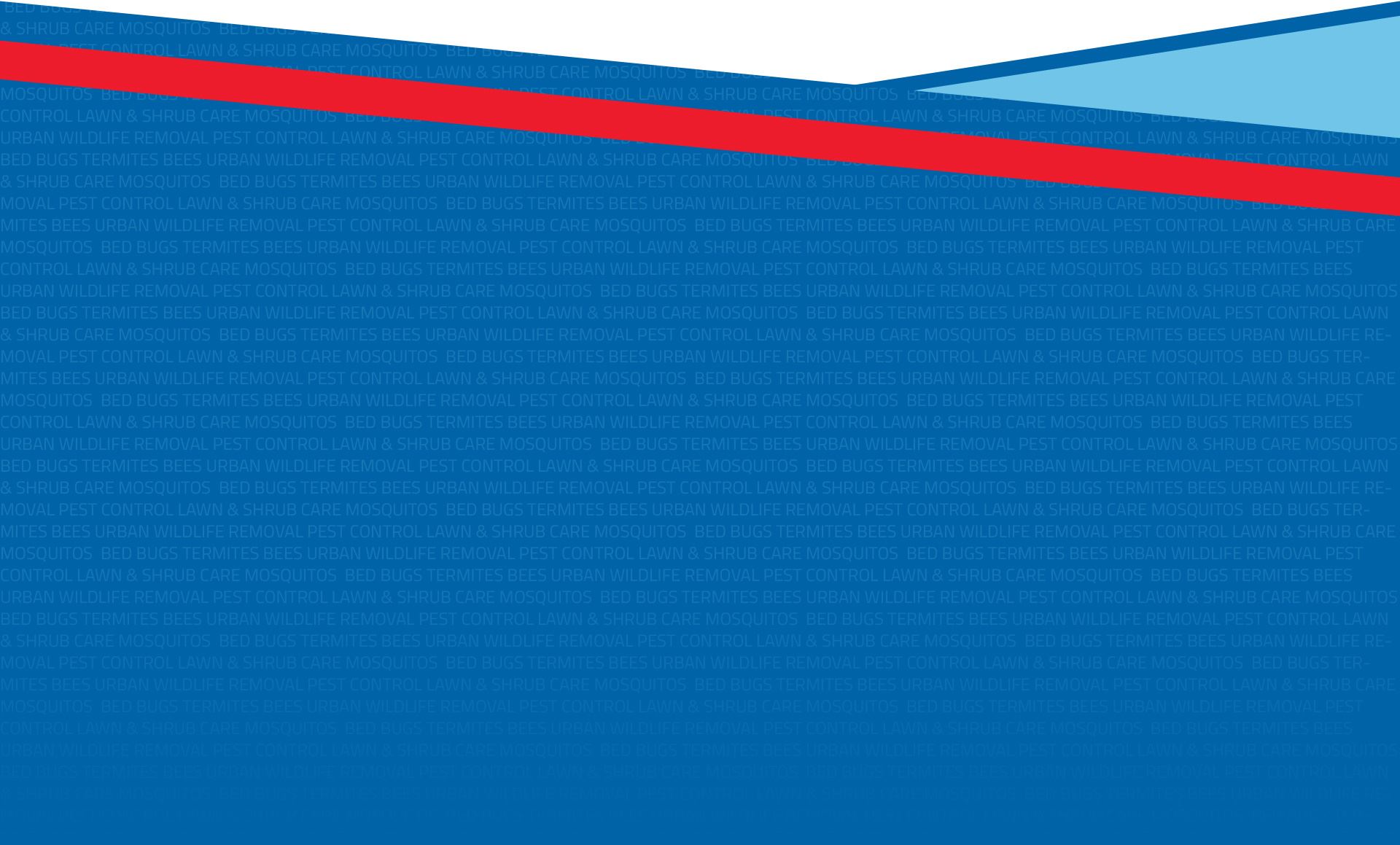 Contact Us Now




Request your free quote today!