Serving South Florida Since 1975
Don't Let Pests Take Control - We Can Help!

Even if you already have a sizable pest infestation, you likely won't notice it until damage has already been done to your property. Because of this, it's important to nip pest problems in the bud the moment you suspect something is wrong. When you partner with Hoffer Pest Solutions to protect your home, you can rest easy knowing that you're in the care of a team of expert exterminators that have been protecting local homes for over 40 years. Our team will provide you with:
Regular home inspections
Service bundles
Family-friendly treatments
And so much more!
We go above and beyond the call of duty in everything we do in order to insure that you're safe, happy, and satisfied with your quality of care. Not impressed with your first treatment? We'll give you a round of free-treatments, guaranteed. Because that's just the Hoffer way!
Having termites take over your home is both financially and emotionally devastating. These destructive pests cost over $5 billion in damages around the United States each year, and most insurance policies don't include termite damage in their coverage plans. Whether you're already dealing with termites or want to protect your home from a future invasion, your neighbors at Hoffer Pest Solutions have your back. For over 40 years, we've been providing quality termite treatment in Margate backed as the highest-rated locally owned pest control team in South Florida. When you work with us, you'll get the following from your termite exterminator:
A free inspection to identify what type of termites your home is facing.
Thorough treatments with eco-friendly Sentricon technology.
Ongoing treatments and monitoring to keep termites gone.
Our satisfaction guarantee!
Save $200 on Termite and Pest Control
Termites are devastating, but they're not the only pest that can invade your home. If you're already making the investment in termite treatment in Margate, it makes sense to set up a comprehensive treatment plan. With Hoffer, protecting your home inside and out is easier than ever—when you bundle your termite and pest control, you can save $200 on your first treatment!
Sure, ants may be tiny, but their huge colonies have the power to overwhelm even the toughest of Margate homeowners. When you put your trust in Hoffer Pest Solutions' loyal customer service and top-notch removal methods, you'll never have to worry about ants darkening your door ever again. We target ant colonies at their source and at strategic locations throughout your home to ensure that you enjoy long-term relief. When you come to us for ant control in Margate, we'll keep your home ant-free for good by:
Inspecting your home for hiding places and potential entry points
Creating a personalized ant treatment plan just for you
Offering recurring treatment plans for longevity
And so much more!
No one should have to share their yard with mosquitoes. With their constant buzzing, itchy bites, and ability to transmit a range of dangerous diseases including Yellow Fever, Malaria, and Zika Virus, these pests can be exhausting at best and dangerous at worst. Lucky for you, Hoffer Pest Solutions is here to help. Our mosquito control in Margate combines the best in guaranteed mosquito treatments with over 40 years of experience to get rid of these pests fast, so you can get back to enjoying your yard in peace.
When you choose our mosquito exterminators in Margate, you can expect the following:
A detailed mosquito inspection to assess your situation.
Treatment with our proven fogging system to reduce adult mosquito populations.
One-time treatments prior to outdoor events.
Recurring monthly treatments to keep mosquitoes gone all summer long.
Save $200 on Total Pest and Mosquito Control
If you're sick of letting mosquitoes and other pests take over your home, our team at Hoffer has your back. Not only is our mosquito control in Margate backed by four decades of experience and a 4.9 Google rating, but when you bundle your mosquito treatments with pest and termite control, you can save $200! Getting rid of mosquitoes and saving money? We'd call that a win-win situation!
SAVE $200 ON MOSQUITO AND PEST!
When the weather shifts from the summer to winter, rodents have the perfect conditions to breed and now are looking for somewhere to build a nest. Unfortunately, that nest can be built out of the insulation of your home. And the nuisance that rats and mice create can quickly escalate, including chewing wires and eating food in your pantry. At Hoffer Pest Solutions, we are a local and family-owned pest control company dedicated to providing rodent control in Margate with innovative treatment methods.
Our highly-trained rodent exterminators will provide services, including:
Exterior treatment to your home by sealing entry points to keep rodents from entering.
Complete removal of rodents from your home's interior.
Traps and baits set on the property based on your home's needs.
Giving you a rodent-free home and peace of mind once more!
Stop The Spread Of Rodent-Borne Disease
You've probably heard of rodents' legendary ability to spread disease. We're sad to inform you that their reputation has been well-earned. Here in South Florida, mice and rats are known to carry diseases like Typhus, Hantavirus, Salmonella, and even Bubonic Plague! Don't entrust your family's health and safety to anyone but the very best and book your first service from Hoffer pest control today.
Hoffer has years of experience in pest services in Coral Springs and surrounding areas, and we know how to get the job done quickly and effectively. Call the professionals today! Your Local Pest Control Experts
Your Local Pest Control Experts
Hoffer Pest Solutions has serviced the Broward, Palm Beach, & Miami-Dade counties since 1975. Whether you're dealing with roaches, rodents, termites, or bed bugs, there's no one better to do the job than your local exterminators at Hoffer! We are proud to offer same day pest control services when you call before noon.
Hoffer Pest Solutions - Coral Springs Office
Mon-Sat: 8AM-5PM Sunday: Closed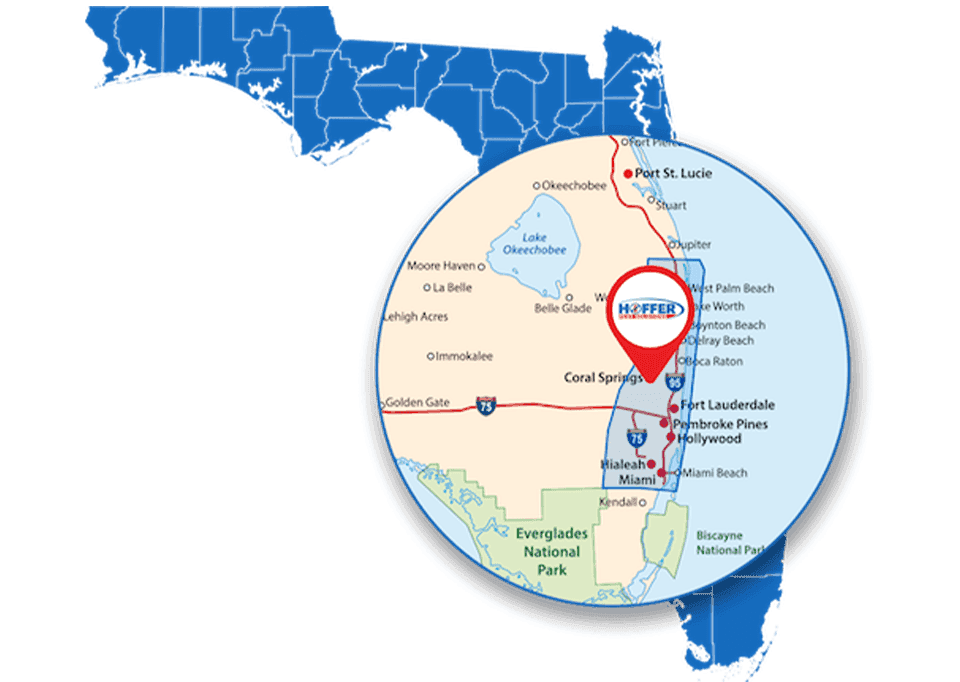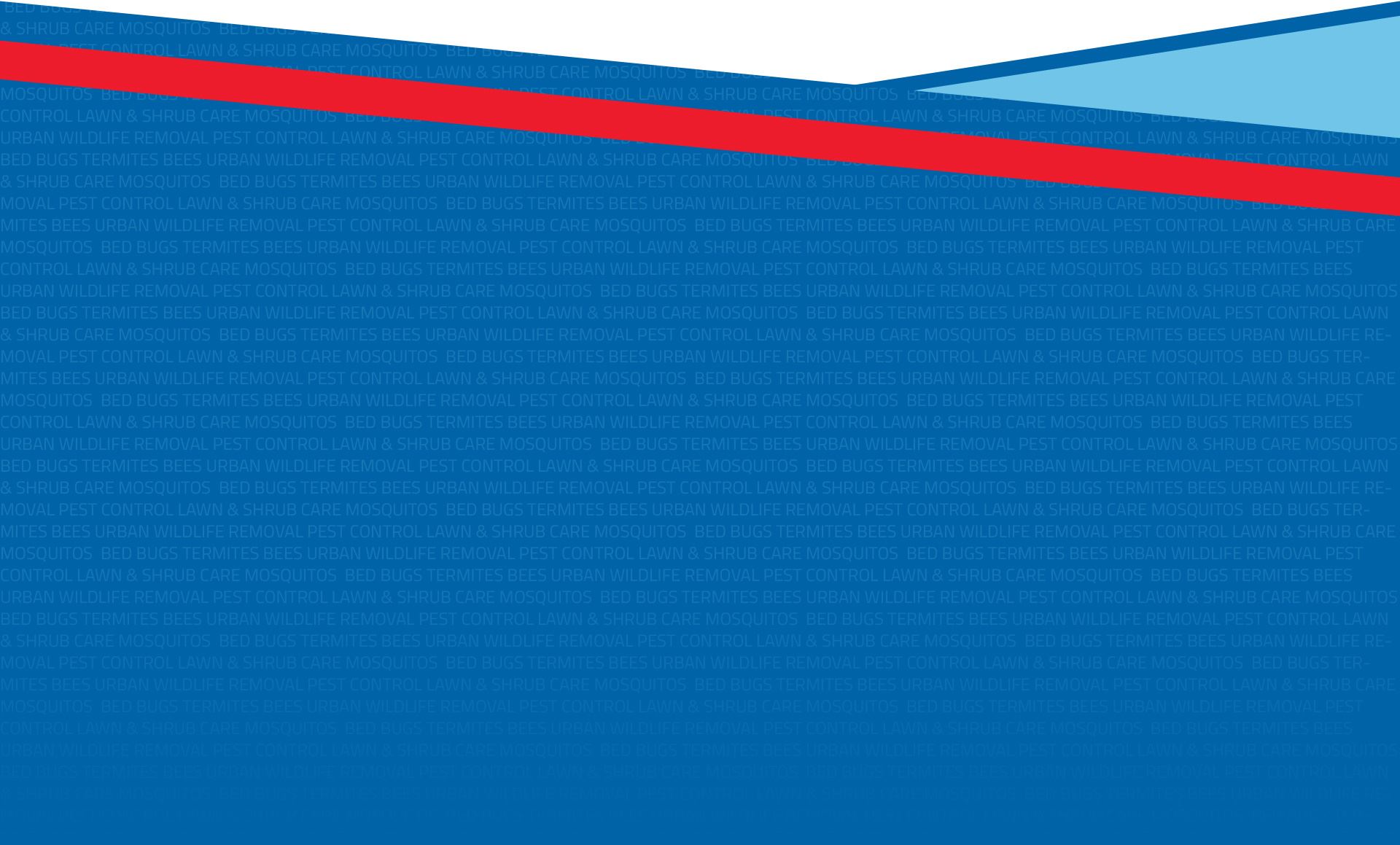 Contact Us Now




Request your free quote today!