Serving South Florida Since 1975
Don't Let Pests Take Control - We Can Help!

Pest Control in Lauderhill
Due to the warm weather and humid environment of South Florida, bugs stick around for most of the year, bothering homeowners like you. If you're ready to put away your home remedies and do-it-yourself treatments you need Hoffer Pest Solutions, a pest control company in Lauderhill that is dedicated to providing effective and long-lasting protection against bugs. Our comprehensive pest control in Lauderhill defends your home against a multitude of local bugs that frequently disrupt the sanctity of your home. Some of these pests include:
Ants
Cockroaches
Spiders
Rodents
Silverfish
Beetles
Termites
Bed Bugs
Mosquitoes
And much more!
Here at Hoffer Pest Solutions, we have quick and hassle-free methods to remove pests from your home with long-lasting results. Any pest problem is a problem, that's why when you call Hoffer Pest Solutions we come that very same day. With our pest control in Lauderhill, you can wave pests goodbye!
Recurring Services For Lasting Pest Prevention
Here at Hoffer Pest, we never take shortcuts when it comes to pest control and we believe that recurring services are key. With our detailed procedures and effective methods, we can ensure that bugs will be a thing of the past in your home. This is how our pest control in Lauderhill works:
To start, our Lauderhill exterminators will complete a thorough inspection of your entire property to study your infestation and identify breeding grounds/entry points for pests.
Next, we will use family-friendly products to eliminate all bugs from your home.
Then, we will implement recurring treatments at your home and apply preventative treatments to make sure pests stay out.
If you have any concerns in between treatments, let us know and we will send an exterminator as soon as possible – for free!
Professional Exterminators with Comprehensive Treatments
We want you to use a pest control company that you trust. With over 35 years of experience in pest control in Broward, Palm Beach, and Miami-Dade counties, Hoffer Pest Solutions is a name that you can trust. Not only is our company locally-owned, but we are also the highest rated pest control team in the area. Still not convinced? Here are a few more reasons why you should trust us to help keep your home pest-free for good:
Our pest management services are reliable & proven
We offer the resources of a large company with the customer service of a small business
We provide a satisfaction guarantee if you are unsatisfied with your service
Our exterminators are trained professionals
And more!
No homeowner wants to discover a termite infestation, but unfortunately this scenario is becoming an increasingly common problem in the U.S. Hoffer Pest Solutions knows how damaging termites can be to your wallet, home, and peace of mind, which is why we are excited to offer quality termite treatments in Lauderhill. As a family-owned, local business committed to taking care of our community, our methods are backed by 40 years of experience and rapid same-day service to keep our neighbors safe from destructive termites. When you partner with us, you can expect the following from your trained termite exterminator in Lauderhill:
A FREE termite inspection to determine a course of action and your home's needs.
A customized treatment plan and Sentricon technology to remove termites completely.
Ongoing monitoring and follow-ups as needed to keep your home termite-free.
SCHEDULE YOUR FREE INSPECTION TODAY!
Guaranteed Termite Treatments
If you're dealing with termites, you want to know that the solutions you choose to fight them will eliminate the infestation completely. When you work with Hoffer, you'll have that knowledge and more with our satisfaction guarantee: if termites return after our initial treatment, just let us know and we'll be back to set it right at no additional charge. We even offer a Million Dollar Termite Repair Guarantee with our subterranean termite control in Lauderhill!
Having rodents in your home is a stressful experience. From the damage they cause to the diseases they spread, there's a slew of reasons to get rid of mice, rats, and other rodents fast. Luckily, at Hoffer Pest Solutions, we offer rodent control in Lauderhill foreffective and recurring protection.
When you partner with us for rodent control in Lauderhill, we will:
Thoroughly inspect your home, completely free of cost.
Remove all rodents from your home using effective baits and traps.
Seal cracks in the exterior of your home to help prevent future infestations.
Inspect traps 5 days after each service to ensure total rodent removal.
Install bait stations on a monthly basis for long-term protection.
GET $100 OFF RODENT CONTROL TODAY!
Save $100 on Comprehensive Rodent Control
Staying protected from rodents and other household pests is easy when you sign up for our Home Shield Classic program. Thisrecurring pest control program will not only get rid of mice, rats, and other rodents (small or large), but also a variety of other pests that commonly infest homes. Nonetheless, an expert rodent exterminator will provide you with swift rodent removal for your satisfaction!
Maintaining a safe space is high on every homeowner's priority list, so when wildlife invade your home, it's understandable to want a quick solution. At Hoffer Pest Solutions, you can expect fast wildlife removal in Lauderhill for your peace of mind. By promising a satisfaction guarantee, we're confident we'll give you the protection you need and deserve!
We offer the following wildlife removal services in Lauderhill:
Racoon removal
Opossum removal
Fox removal
Armadillo removal
Squirrel removal
Snake removal
And several others!
GET A FREE WILDLIFE REMOVAL QUOTE TODAY!
Get Rid of Wildlife in Your Home the Humane and Effective Way
As the highest-rated pest control company in South Florida, you can rest easy knowing you're placing your trust in capable hands. Our technicians visit your home to inspect it and determine the best course of action. We use safe removal methods to get rid of wildlife while also offering long-term wildlife prevention tips and methods of exclusion.
Our wildlife removal in Lauderhill includes:
A thorough inspection of the interior and exterior of your home.
Humane wildlife removal with the help of traps and other safe removal methods.
High-end trap monitoring for 5 days, conducted by our expertly trained technicians.
Professional recommendations for future wildlife prevention. Your Local Pest Control Experts
Your Local Pest Control Experts
Hoffer Pest Solutions has serviced the Broward, Palm Beach, & Miami-Dade counties since 1975. Whether you're dealing with roaches, rodents, termites, or bed bugs, there's no one better to do the job than your local exterminators at Hoffer! We are proud to offer same day pest control services when you call before noon.
Hoffer Pest Solutions - Coral Springs Office
Mon-Sat: 8AM-5PM Sunday: Closed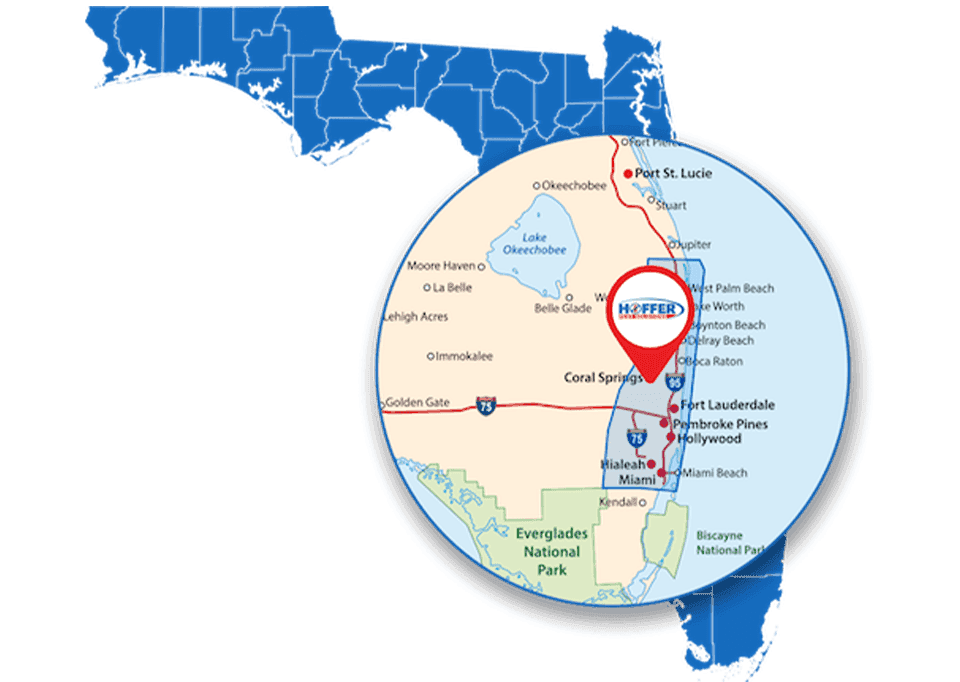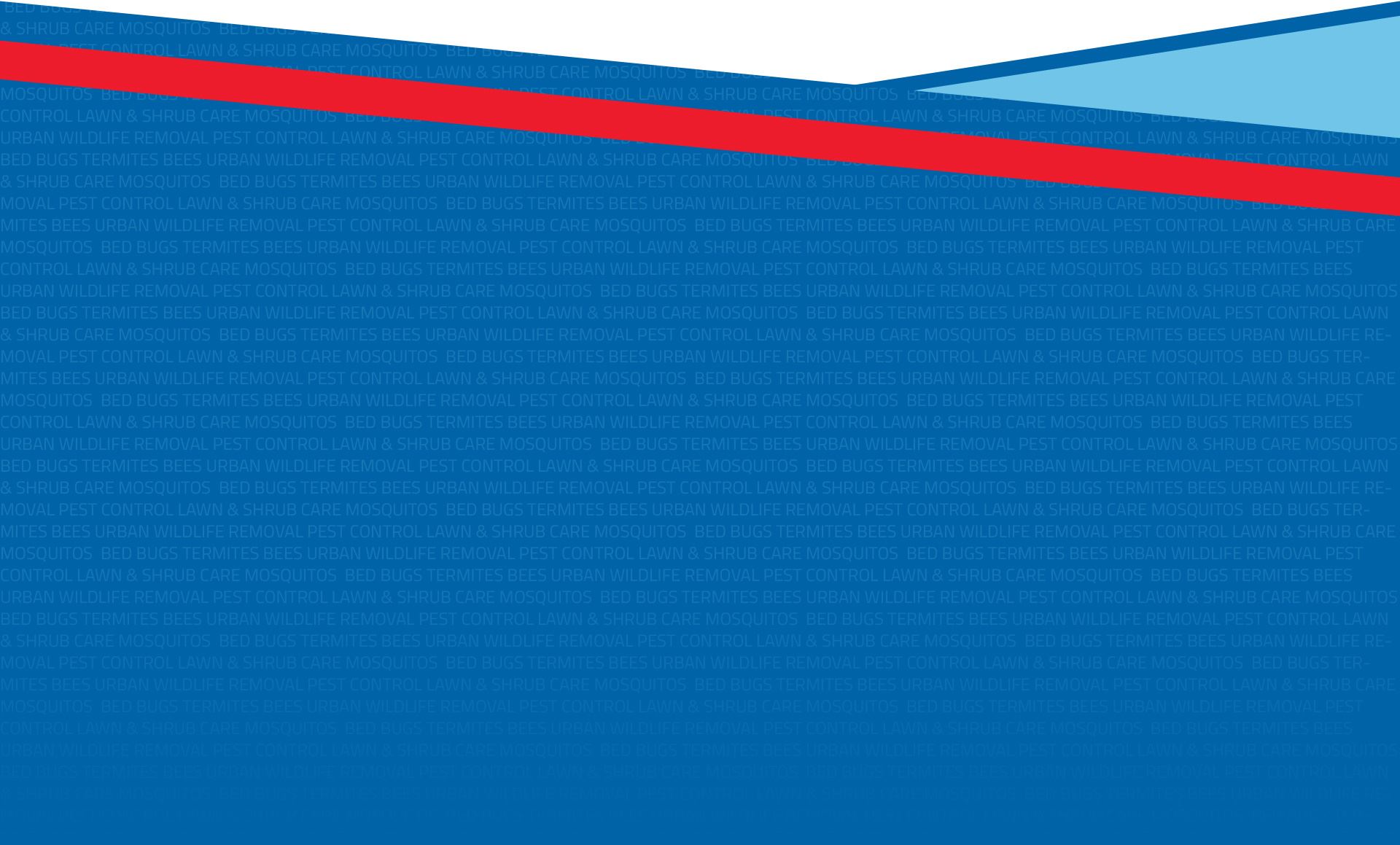 Contact Us Now




Request your free quote today!