Serving South Florida Since 1975
Don't Let Pests Take Control - We Can Help!

As the highest rated pest control company in South Florida, we pride ourselves in our ability to provide top quality service without risking accessibility. With over 40 years of experience, we are equipped to give you the best pest control in Tamarac for your satisfaction.
Our exterminators protect you from:
Ants
Spiders
Rodents
Cockroaches
Termites
And more!
GET A FREE PEST CONTROL QUOTE NOW!
Save $100 on Your Initial Pest Service
Are you searching for a pest service that will get rid of pests currently infesting your home and prevent future infestations from occurring? Look no further than Hoffer Pest Solutions. Our exterminators are highly trained and provide recurring service that will get rid of pests throughout the year, so you can feel at ease in your own home again!
Our pest control in Tamarac includes:
A comprehensive inspection of your home to account for all pests.
Same-day service when you call before noon to schedule a treatment.
Recurring treatments for the most effective pest solutions year-round.
A free retreatment if you are not satisfied with our initial service.
100% Satisfaction Guaranteed!
As a locally and family owned business, we aim to put family first. In our attempt to honor this sentiment, we offer a satisfaction guarantee. If you are ever unhappy with our service, we will return to your home and retreat, free of cost to you! Whether you live in Tamarac or Coral Springs (Hoffer Pest Solutions Coral Springs) we are ready to get your home pest free!
During the winter, rodents try to protect themselves by building nests out of your home's insulation. Once inside, they nibble on crumbs in your cupboards and chew on electrical wires. Rodents also carry diseases, and you shouldn't have to worry about this potential health threat to your family and pets. At Hoffer Pest Solutions, we are committed to providing rapid relief from rodents like rats and mice. Since 1975, our team of rodent exterminators have dedicated themselves to the removal and prevention of these pests right here in South Florida.
Save $100 on Rodent Treatment
Since rodents carry diseases and can contaminate your food and water, our expert rodent exterminators work quickly and efficiently to get rid of rodents in your home! We even save you money in the process. With $100 off your first rodent treatment, you're sure to be satisfied with our service.
Our Rodent Inspection and Service Includes:
Send a professional rodent exterminator to your home for expert service.
Inspect your home fully to identify all rodent-related activity and damage.
Use effective traps and baits to get rid of mice, rats, and other rodents.
Seal all entry points around your home to prevent future infestations.
Offer long-lasting protection from mice, rats, and other rodents.
GET A FREE RODENT CONTROL QUOTE!
During colder winter months, wildlife seek shelter from the cold, which can make your home a target for these animals. Whether we're in the thick of winter or experiencing warmer months, wildlife can easily find their way indoors. Fortunately, at Hoffer Pest Solutions, we offer wildlife removal in Tamarac for quick and safe removal. For your peace of mind, our professional wildlife service is compliant with local rules and regulations for proper wildlife control.
GET A FREE WILDLIFE REMOVAL QUOTE NOW!
We will protect your home from the following wildlife:
Opossums
Foxes
Racoons
Squirrels
Armadillos
And more!
Just when you think that your home is safe and sound, along come termites looking for a meal. Even a small infestation can spiral out of control quickly so you need to get rid of termites as fast as possible. With termite control in Tamarac from the experts at Hoffner Pest Solutions your home will be surrounded by an impenetrable layer of protection all year long. Termites are a common hazard here in South Florida so act fast and call the experts while your home is still standing!
With our termite control service, you can expect:
Provide aFREE top-to-bottom home inspection.
Develop a personalized termite removal plan based on their findings.
Protect your home with a liquid barrier treatment to prevent future infestations.
Offer fumigation services when needed.
Keep working for you until the job is done.
And more!
A Dependable Termite Treatment To Protect Your Home
When it comes to a pest as potentially destructive as termites, you need a company that you can count on. With Hoffer Pest Solutions, you're getting South Florida's finest pest control company and a team of outstanding exterminators that you can trust to get the job done. Stay one step ahead of these voracious home invaders and book your inspection today!
Nothing takes the "great" out of the great outdoors like ending up covered in itchy, uncomfortable mosquito bites. Mosquitoes thrive anywhere they can find shade and standing water—factors that are available in most landscapes. If you're struggling to keep mosquitoes out of your hair, it's time to call in Hoffer Pest Solutions. Our mosquito control in Tamarac relies on industry-standard techniques and formulas to get rid of mosquitoes fast, so you can get back to enjoying your yard in peace.
When you choose our mosquito exterminators, you can expect the following:
A thorough mosquito inspection to assess where these pests are reproducing.
A personalized treatment plan based on a consultation and inspection.
Mosquito treatments with a fogging system to reduce adult mosquito populations.
Monthly treatments to keep mosquitoes from returning.
The peace of mind of a mosquito-free yard!
Save $200 on Pest and Mosquito Control
You've wasted enough money on tiki torches and bug spray. With Hoffer Pest Solutions, you'll get the fast relief of reliable mosquito control in Tamarac backed by a satisfaction guarantee. Even better, when you bundle pest, termite, and mosquito control, you can save $200! Why wait any longer? Let us help you take back your home today. Your Local Pest Control Experts
Your Local Pest Control Experts
Hoffer Pest Solutions has serviced the Broward, Palm Beach, & Miami-Dade counties since 1975. Whether you're dealing with roaches, rodents, termites, or bed bugs, there's no one better to do the job than your local exterminators at Hoffer! We are proud to offer same day pest control services when you call before noon.
Hoffer Pest Solutions - Coral Springs Office
Mon-Sat: 8AM-5PM Sunday: Closed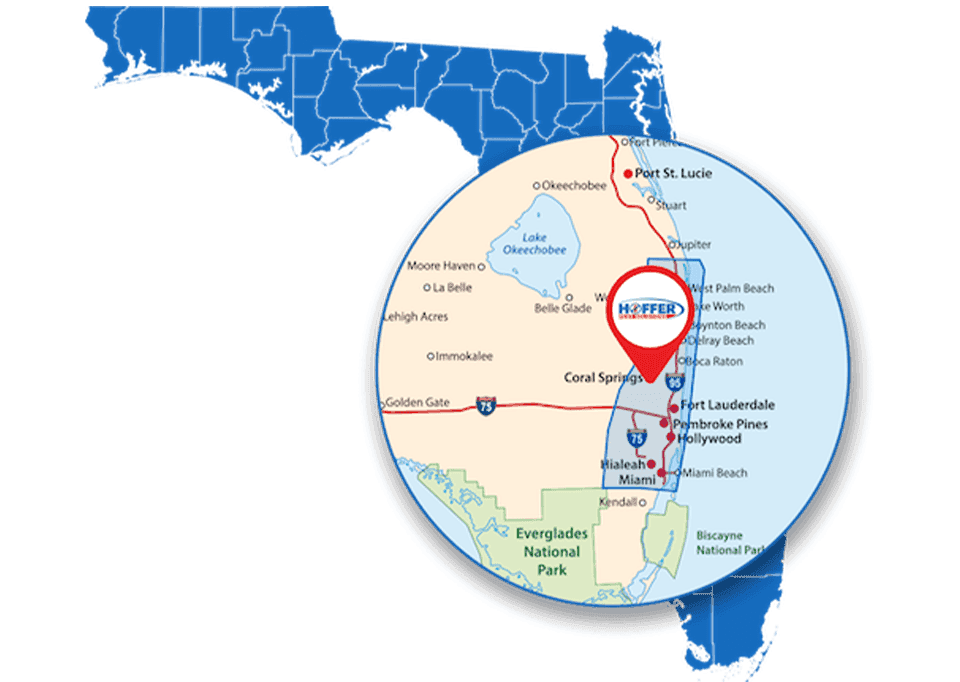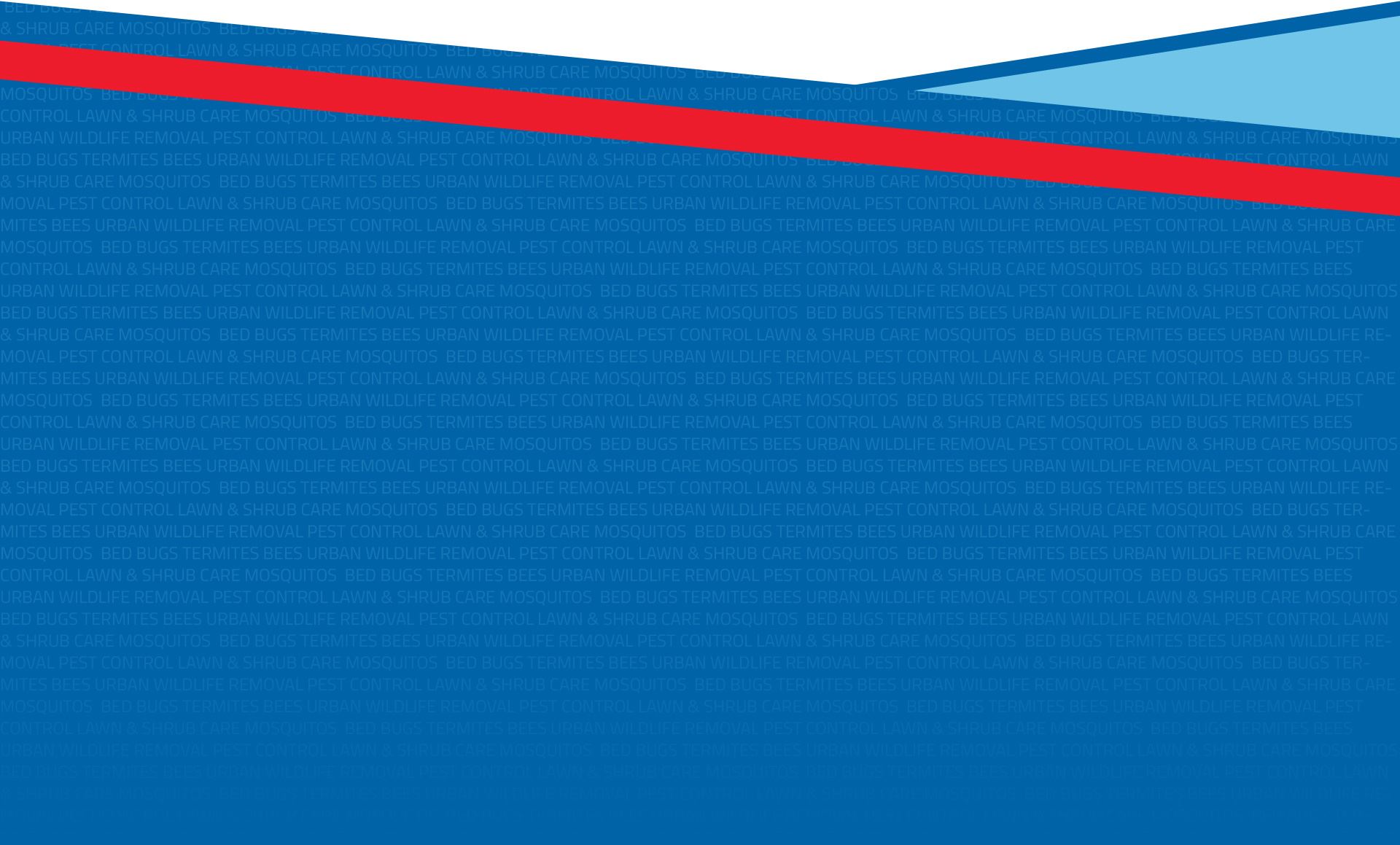 Contact Us Now




Request your free quote today!