Serving South Florida Since 1975
Don't Let Pests Take Control - We Can Help!

With our beautiful weather year-round here in Sunrise, Florida, you need a pest control company that is committed to providing detailed, effective pest control that offers long-lasting pest control solutions for your home, from friendly, highly-trained, and certified exterminators. With our recurring pest services, you can stay bug-free all year, with no fear of them returning to compromise the sanctity of your home. As a local pest control company in Sunrise, FL, we offer a wide basis of protection against all of the common household pests sound in Florida. Some of these include:
Ants
Cockroaches
Spiders
Rodents
Silverfish
And many more!
Detailed, Effective Pest Control
When you partner with Hoffer for your pest control in Sunrise, you can expect a comprehensive, all-encompassing approach to address every pest control need of your home – from top to bottom. No two infestations are the same, so we make it a point to study your infestation in order to produce the most effective results possible. Urgency is key when getting rid of pests, that's why if you call us before noon we come the same day. You can feel comfortable knowing that not a single area of need will go untreated with our detailed pest control. With our pest control in Sunrise, Florida, you can go back to living a pest-free life before you know it. This is what our pest control includes:
Inspection of the interior and exterior of your home to pinpoint breeding grounds and areas of entry.
Plan of action to eliminate all pests utilizing family-friendly practices to keep your family and pets safe.
Recurring treatments on a quarterly basis in which we will inspect, remove cobwebs, and apply preventative treatments to keep pests at bay.
To add to your peace of mind, we will return to your home immediately if pests show up in between scheduled treatments – for free!
Customer Service To Keep You Satisfied
As local exterminators in Sunrise, long-lasting pest protection is just one facet of our mission. When you partner with us, you will receive customer service that goes above and beyond any of our competitors. We have over 1000 reviews and a 4.9 rating on Google, so you can feel confident in the quality of our pest control in Sunrise. Still not sure if Hoffer is the right pest control company for you? Just ask your neighbor! When you become a part of the Hoffer family, you can expect superior pest control, ant control, termite control, bed bug treatments, and more, all with unmatched customer service and friendly exterminators! But all of this together you get the most important thing off all – a safe, bug-free home to enjoy!
Rodents are one of the last things you want to see in your home. They infiltrate your pantry, leave behind droppings, and gnaw on your belongings. Luckily, you don't have to put up with rats and mice wreaking havoc in your home. Our Sunrise rodent control will make your home rodent-free as fast as possible, giving you back peace of mind.
Rodents Don't Stand a Chance
We have over 40 years of experience with providing reliable rodent control in Sunrise, so when you trust us to remedy your rodent program, you can feel confident we'll get the job done right. You can expect our Sunrise rodent exterminators to:
Thoroughly inspect your home to identify signs of rodent activity.
Create a custom treatment plan that fits your home's unique needs.
Remove the rodents that you're currently battling in your home.
Use both traps and bait to quickly eliminate the infestation.
Perform exclusion repairs to the exterior of your home, preventing rodents from getting inside.
SCHEDULE YOUR INSPECTION TODAY
You'll be Rodent-Free—Guaranteed
As homeowners ourselves, we know how frustrating it is to have rodents in your home. That's why our Sunrise rodent control not only eliminates the infestation but ensures it doesn't happen again. If you see rodents in your home again, all you have to do is give us a call and we'll happily return to re-treat the area at no additional cost!
Once wild animals gain entry to your home, they can quickly set up shop, becoming an issue before you even know what's happening. Animals such as raccoons, opossums, and even armadillos can easily tuck themselves away in hard to reach hiding spots, making it difficult to remove them. Instead of struggling on your own, call the professionals here at Hoffer Pest Control at 954-945-7979 for the best wild animal removal in Sunrise, FL!
Humane Traps for Reliable Results
Wild animals can easily become aggressive if they feel threatened, putting you and your loved ones at risk for bodily harm. They're also known to carry a variety of diseases, including rabies, ringworm, Lyme disease, leptospirosis, and more. To help keep your family safe, we've designed an effective system for animal removal in Sunrise that will eliminate all wild animals in your home. Learn more about our wildlife control process below:
First, we will perform a detailed inspection of your home to search for nests and other telltale signs of wildlife activity.
From there, we'll strategically set humane traps around your property to capture and contain these wild animals.
We'll vigilantly monitor these traps for five days, which includes safe removal of anything captured during that time.
If you have unwanted animals in your home, our wildlife removal in Sunrise is just what you need. We'll have them out of your home before you know it!
The longer you let termites live in your home, the more damage they do to your finances and your home's resale value. For termite treatments in Sunrise backed by over 40 years of experience, look no further than Hoffer Pest Solutions. As a local, family-owned business, we are proud to provide the highest-rated pest control in South Florida. When you partner with us for termite control, you can expect the following from our trained termite exterminators in Sunrise:
A FREE termite inspection to assess your home's unique situation and identify its needs.
Termite extermination treatments utilizing top-of-the-line Sentricon technology.
Continuous monitoring and follow-ups to keep your home secure.
Save $200 on Termite Control!
If termites are taking over your home, our termite exterminators in Sunrise have the answers you've been looking for. In addition to providing guaranteed service relying on decades of industry experience, our team also works hard to make your termite control in Sunrise as affordable as possible. In fact, you can start for only $56/month AND save $200 on your first treatment when you work with us! Don't delay—call us today at 954-945-7979 to save!
Ants enter through small cracks and crevices and quickly infest your home. Fortunately, Hoffer Pest Solutions can stop them. We provide ant control in Sunrise for quick-acting treatment and long-lasting protection, so you can enjoy an ant-free home all year long!
Our ant exterminators in Sunrise protect you from:
Fire ants
Carpenter ants
Pharaoh ants
Ghost ants
White-footed ants
And other species!
Save $100 on Reactive and Preventative Ant Control
Your home is an investment, but you shouldn't have to invest a fortune in keeping it protected. That's why we offer an ant control service that's affordable and effective, targeting existing ants and keeping them out year-round. Our ant exterminators in Sunrise are highly trained to eliminate ants from your home and provide expert tips on how to prevent future infestations.
GET $100 OFF ANT CONTROL TODAY!
When you partner with us for ant control in Sunrise, you will receive:
A free inspection of your home to locate areas where ants are nesting and entering.
An exclusive treatment plan that is designed to fit the needs of your home and family.
Family-friendly treatments that are EPA-approved and protect your home long-term.
Recurring inspections and treatments to keep ants out of your home.
Free professional tips on how to prevent the return of ants in-between services.
Free re-treatments if you are ever unhappy with our service.
Mosquitoes are some of the most deadly pests on the planet. They repopulate quickly and can travel long distances, bringing germs and diseases such as Zika Virus right along with them. When mosquitoes start to invade your yard, it's time to call the experts. With over 40 years of experience providing mosquito control in Sunrise, we here at Hoffer Pest Solutions offer you treatment that's guaranteed to provide relief.
CALL TODAY TO GET A FREE QUOTE!
When you partner with us for mosquito control in Sunrise, you can also expect:
A thorough inspection of your property to identify all signs of mosquitoes.
Fogging systems used by experienced mosquito exterminators to quickly get rid of any populations in your yard.
Treatment plans that are personalized to best meet your needs.
Follow-up inspections to insure the mosquitoes are gone for good.
Monthly treatments to protect your yard from new populations.
Same-day service when you call before noon.
Satisfaction guarantee or free re-treatments if you are ever unsatisfied with our work. Your Local Pest Control Experts
Your Local Pest Control Experts
Hoffer Pest Solutions has serviced the Broward, Palm Beach, & Miami-Dade counties since 1975. Whether you're dealing with roaches, rodents, termites, or bed bugs, there's no one better to do the job than your local exterminators at Hoffer! We are proud to offer same day pest control services when you call before noon.
Hoffer Pest Solutions - Coral Springs Office
Mon-Sat: 8AM-5PM Sunday: Closed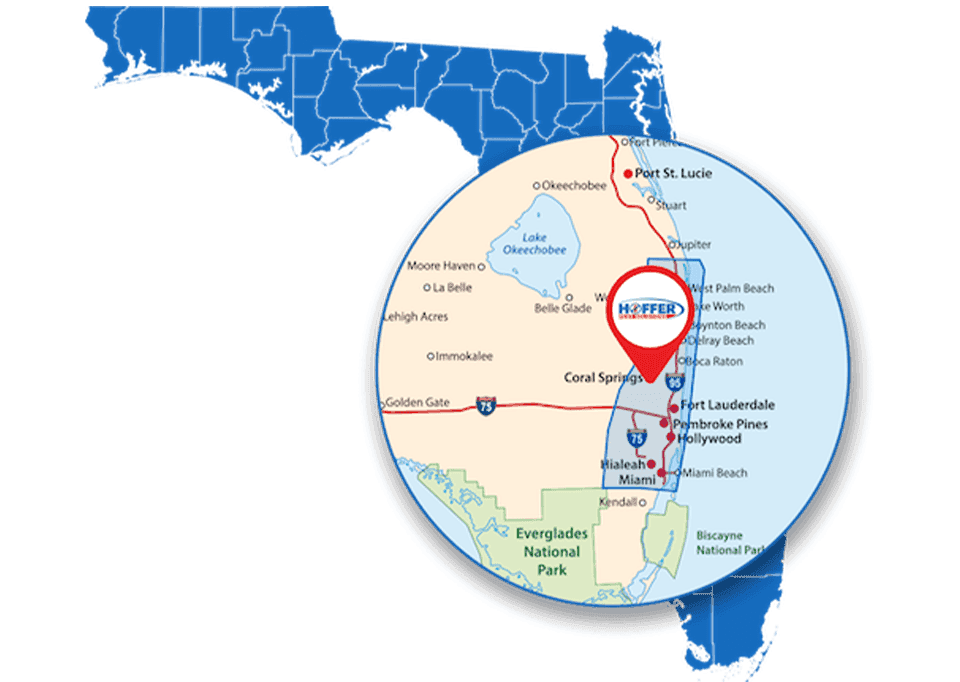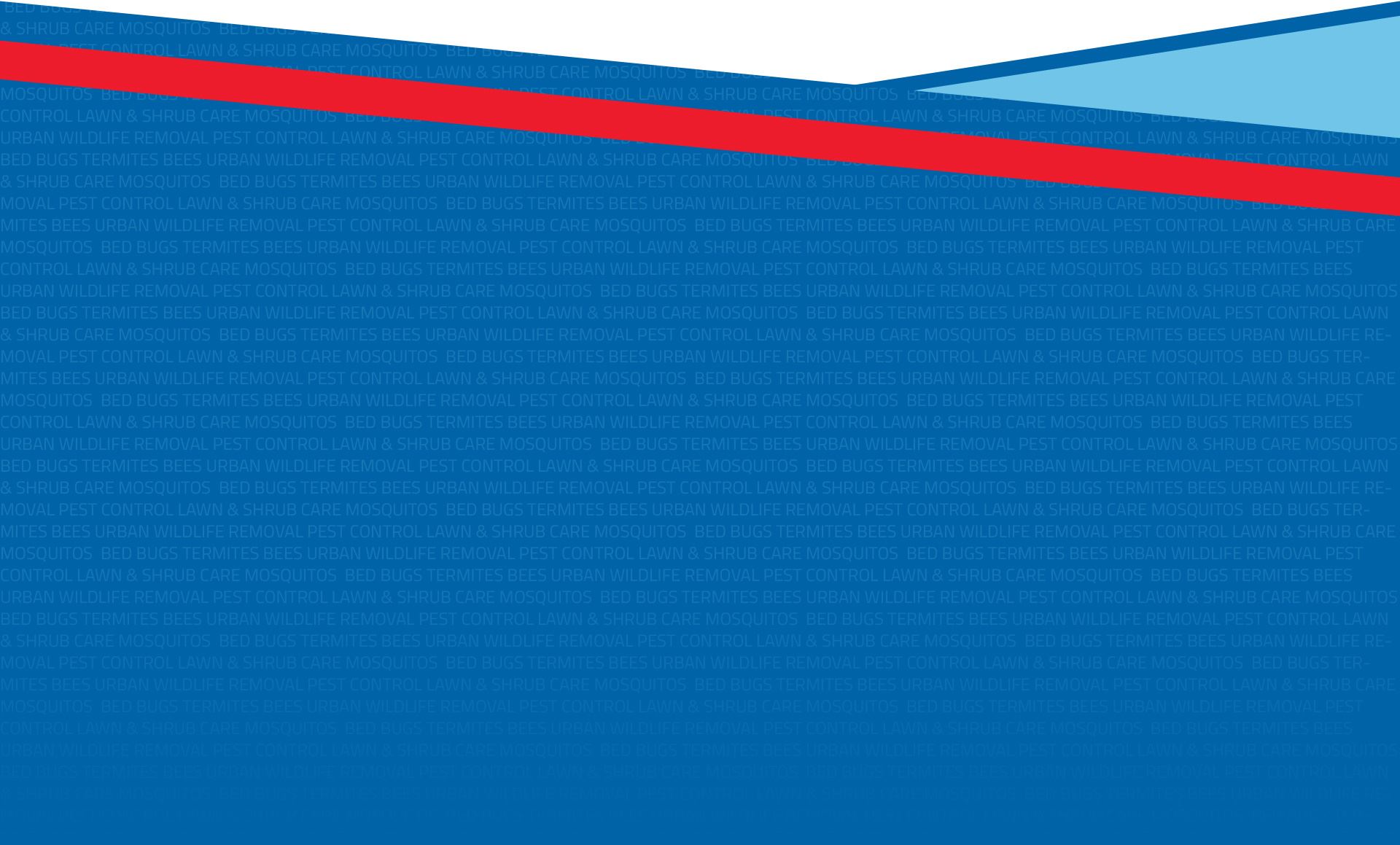 Contact Us Now




Request your free quote today!