Serving South Florida Since 1975
Don't Let Pests Take Control - We Can Help!

As a locally and family-owned pest control company here in Florida, our customers are also our neighbors! That means when you choose Hoffer Pest Solutions for your Aventura pest control, you're partnering with a team that's dedicated to treating your home like it is our own. You can trust that we have you and your family in mind. Our exterminators in Aventura will do everything they can to ensure you're satisfied with the results of our pest services so you can relax and enjoy a pest-free home.
With warm temperatures and humidity year-round, our beautiful climate makes for a pest paradise for over 20 common bugs. If you have pests in your home, trust the best in the pest control business to provide you with the relief you need. Here at Hoffer Pest Solutions, our team of expert pest exterminators understands where these pests hide, how to identify them, and how to develop the best treatment method for your specific pest problem. Backed by 40 years of experience and expertise, our Aventura pest control services include:
A thorough inspection of your home
Expert application of effective treatments
Recurring services
Guaranteed satisfaction
Same day services when you call before noon
Treatments from the Highest Rated Pest Control Company in South Florida
Here at Hoffer Pest, our goal is to provide total elimination and relief from your pest problem, while also giving you a hassle-free experience. Our technicians are highly trained and experts at not only identifying but targeting and eliminating all of South Florida's common pests. With our comprehensive pest control plans, you can expect total elimination and relief that fits your needs. What's more, we're the highest rated pest control company in South Florida! Don't believe us? We have a 4.9 Google+ rating from over 1000 reviews. Check out what our customers have to say about us.
Ants are one of the most common pests in Florida, and many homeowners deal with these tiny nuisances year round. If you're tired of struggling with your ant infestation on your own, our team of ant exterminators is here to help. Do it yourself methods may provide short-term relief, but if you're looking for long-term results, you need Hoffer Pest Solutions! With our help, you can rid your home of ants once and for all. We can help control a variety of different ant species, including:
Carpenter ants
Fire ants
Ghost ants
Pharaoh ants
And more!
Along with our treatments, our experts recommend the following methods to keep ants out of your home:
Trimming trees and shrubbery to keep it away from the exterior of your home.
Seal any open space around windows and doors.
Install door sweeps on exterior doors.
Store outside trash cans away from your home.
Keep a barrier between your home and grass or mulch.
With our expertise and effective ant treatments in Aventura, you can say goodbye to ants for good!
Nuisance wildlife animals are a risk for both your family and your home. They carry diseases that can be harmful to humans. Do it yourself methods are often ineffective and can be even more dangerous if used improperly. Wildlife can also chew through wiring and insulation, causing damage to your greatest investment.
Trust your home in the hands of our wildlife exterminators. Here's what you can expect when you partner with us for our wildlife control services in Aventura:
We'll inspect the area for nests and other signs of wildlife
One of our expertly trained technicians will set humane traps to capture any wildlife
We'll monitor the traps for 5 days, removing from the premises any animal that's trapped
We'll give you your peace of mind back, knowing your home is safe from dangerous, unwanted wildlife!
We can remove the following wildlife from your home:
Raccoons
Squirrels
Opossums
Foxes
And more!
Serving Aventura for More Than 40 Years
It takes a true expert to understand the climate and unique needs of the area when it comes to pest and wildlife control. At Hoffer Pest, we've been serving South Florida for more than 40 years, eliminating everything from armadillos to raccoons. When you partner with our team here at Hoffer, you can rest assured knowing that your wildlife issue has been taken care of once and for all!
Did you know that rodents can fit through an opening as small as a dime? That means that even if you don't see any entrance points, mice and rats may still be getting into your home, getting into your food, and spreading diseases that can be spread to humans. Our Aventura rodent exterminators can protect your family and your home from rodents so you can experience the relief you need. We'll treat your home from the inside out, ensuring your rodent problem has been eliminated for the long-run!
Our process for rodent removal in Aventura includes:
Placing traps around your home that we'll monitor for a five day period
Removal of rodents from traps
Bait stations placed around the perimeter of your property that we'll monitor on a monthly basis
Inspection and replacement of bait on a regular basis
If you currently are enrolled in our Home Shield or commercial recurring pest control services, no worries -- rodent trapping and removal is included. Let your rodent problems be a thing of the past with our expert rodent control services in Aventura.
Few pests are as overwhelming to face as termites. Their sheer numbers alone are intimidating, with some colonies containing as many as a million termites. Worse, there are few effective DIY treatments that treat the problem at its root. To fully protect your home from termites for good, look no further than your neighbors at Hoffer Pest Solutions. For over four decades, we've been providing guaranteed termite treatment in Aventura to homes just like yours.
Guaranteed Sentricon Termite Treatments
Our methods utilize the Sentricon Termite Colony Elimination System to remove these destructive pests with an eco-friendly and fast-acting approach, giving you back your peace of mind in no time. When you choose Hoffer Pest Solutions termite treatment in Aventura, you'll get the following from your trained termite exterminator:
A free inspection to identify what type of termite is plaguing you.
Focused and effective termite extermination treatments.
Consultation from the highest-rated termite exterminators in Aventura!
Ongoing preventative measures to keep termites gone for good.
$200 off your first treatment when you bundle your termite control with pest control.
Our satisfaction guarantee!
Many mosquitoes carry many diseases and are known to be one of the deadliest pests in the world. While some DIY methods, such as citronella candles, may seem to work, they can only provide temporary relief. The best way to protect yourself and your family from mosquitoes is to get professional mosquito control from Hoffer. As a locally-and-family-owned business, we know local pests like no other—that's why we're the highest-rated pest control company in the area! Our mosquito exterminators are equipped with state-of-the-art methods that can keep the mosquitoes out and away from your yard once and for all.
When you partner with us for mosquito control in Aventura, you will also receive:
Treatment with fogging systems to eliminate existing mosquito populations.
An individualized treatment plan that best meets your needs.
Monthly treatments to keep your yard mosquito-free.
The option for same-day service if you call before noon.
CALL TO GET A FREE QUOTE TODAY!
Whatever the Pest Problem, We Can Help!
We don't just offer protection from rodents, wildlife, and ants in Aventura. We can also help protect your home and your family from pests like: Your Local Pest Control Experts
Your Local Pest Control Experts
Hoffer Pest Solutions has serviced the Broward, Palm Beach, & Miami-Dade counties since 1975. Whether you're dealing with roaches, rodents, termites, or bed bugs, there's no one better to do the job than your local exterminators at Hoffer! We are proud to offer same day pest control services when you call before noon.
Hoffer Pest Solutions - Coral Springs Office
Mon-Sat: 8AM-5PM Sunday: Closed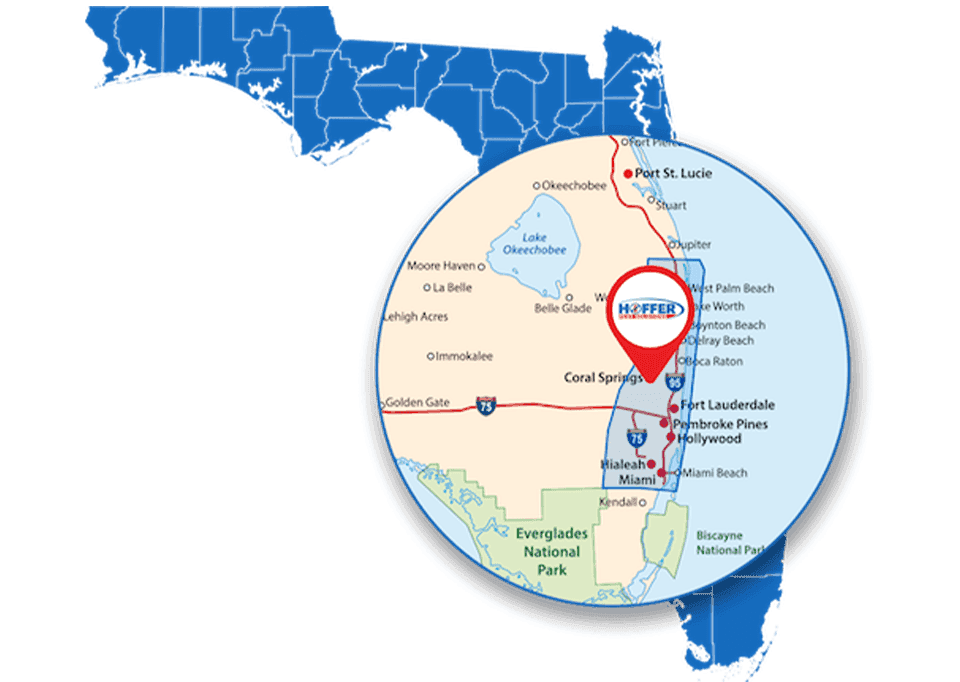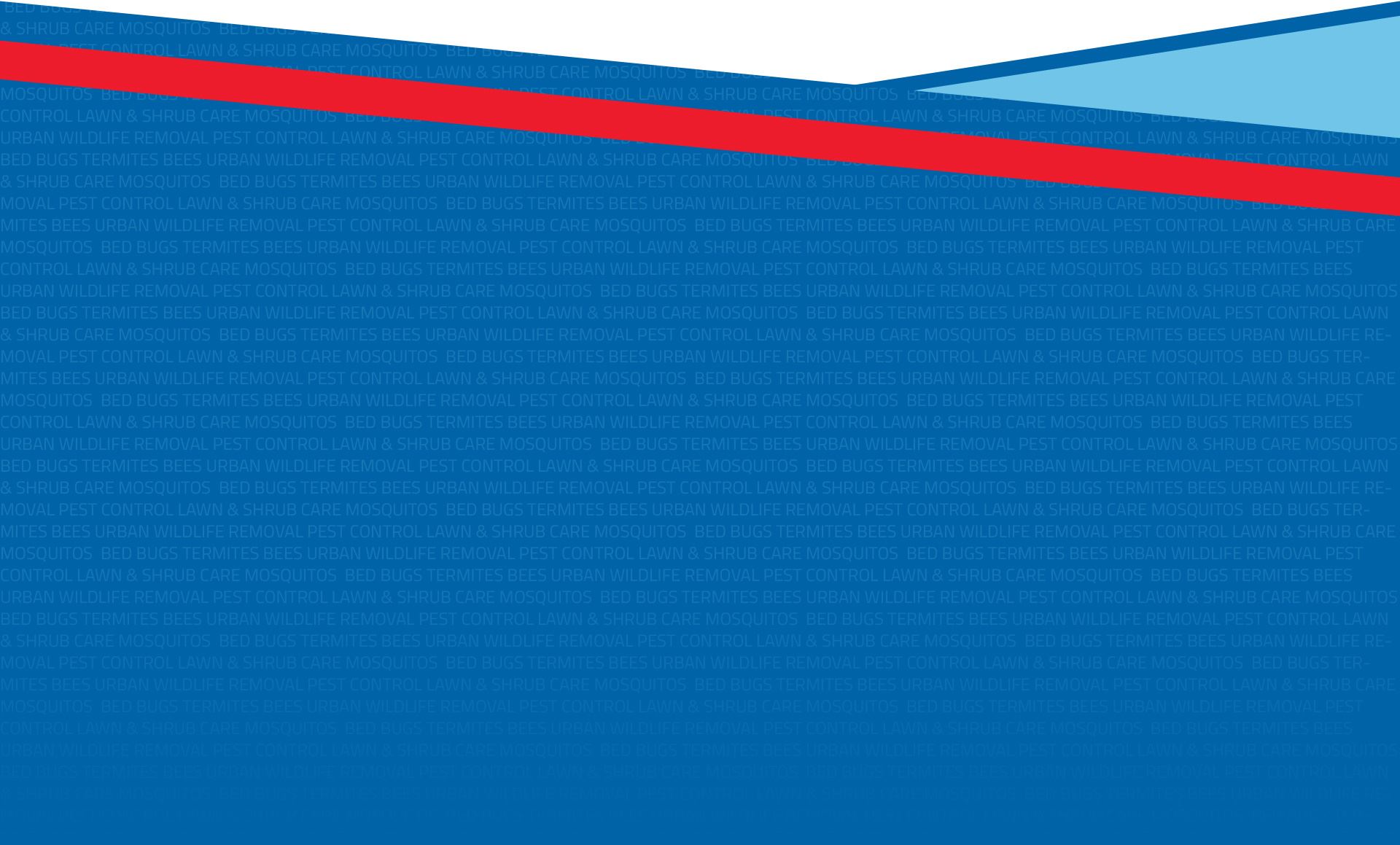 Contact Us Now




Request your free quote today!