Serving South Florida Since 1975
Get The Lawn of Your Dreams - We Can Help!

How do I know I have a problem with pests, weeds or disease in my lawn?
The presence of pests, weeds or disease in lawns can be quite evident to you and anyone walking or driving by your home. Brown patches, thinning grass, dry or excessively moist soil, visible insects on grass or plants, invasive, and fast-growing weeds are all signs something is wrong with your lawn.
Why should I hire a professional when I can try and do it myself?
Diseases, pests and weeds in lawns are often misdiagnosed and as a result the correct treatment is not performed. A lawn care professional will be able to accurately identify what's ailing your lawn and make the correct treatment recommendations using the most effective products.
What are the most common pests, weeds and disease in South Florida?
South Florida's tropical environment provides for various pest, weed and disease threats to lawns. Some of the more commonly encountered threats include fire ants, various ant species, mole crickets, chinch bugs, ornamental mites, Whitefly, brown patch, dollar spot, broadleaf weeds, nutsedge and spurge.
Can fire ants be eradicated from my lawn?
Yes. Fire ants can be eradicated from your lawn with the application of a granular bait or liquid chemical by a trained lawn care professional.
How long after the initial treatment does it take to see results?
Results will vary according to the pest, weed and disease present in your lawn, treatment methods and products used. Remember, our multi-step programs are designed to build a healthier lawn that is resistant to pest and disease threats. Your inspector and technician will outline what your expectations for your particular problem should be.
What type of lawn care service options does Hoffer Pest Solutions offer?
Hoffer Pest Solutions offers customers insect, disease and weed control, as well as fertilization services for lawns and shrubs. We offer customized solutions that are designed specifically for your landscape.
How often should fertilizer be applied to my lawn? What are the benefits?
Fertilizers help develop healthy, strong and disease and weed resistant lawns that are less susceptible to drought. Fertilizer needs to be applied at regular intervals and in the proper amount to realize its full turf health benefits. Hoffer Pest Solutions will inspect your lawn and make a recommendation on a fertilization program that is right for you.
If it rains after my service, will it impact the effectiveness of the service?
No. Rain after your service will not impact the effectiveness of fertilizer or lawn chemical applications. In fact, in most instances watering following an application is recommended to help the product provide its maximum benefit.
What is the value of having a regularly scheduled lawn service even when I don't see a problem with my lawn?
Having your lawn and shrubs inspected and serviced on a regular basis will help spot potential insect, disease and weed threats early, as well as develop healthy, vibrant turf and shrubs that are more resistant to the threats posed by insects and disease.
Is lawn care safe for my family and pets?
The products Hoffer Pest Solutions uses to eliminate insects, weeds and disease have been extensively tested and are approved by the U.S. EPA, and are applied by highly-trained, certified professionals. While liquid applications typically dry quickly, it is always recommended that you follow the written instructions provided by Hoffer Pest Solutions technicians on when your children and pets can return to the lawn following a treatment.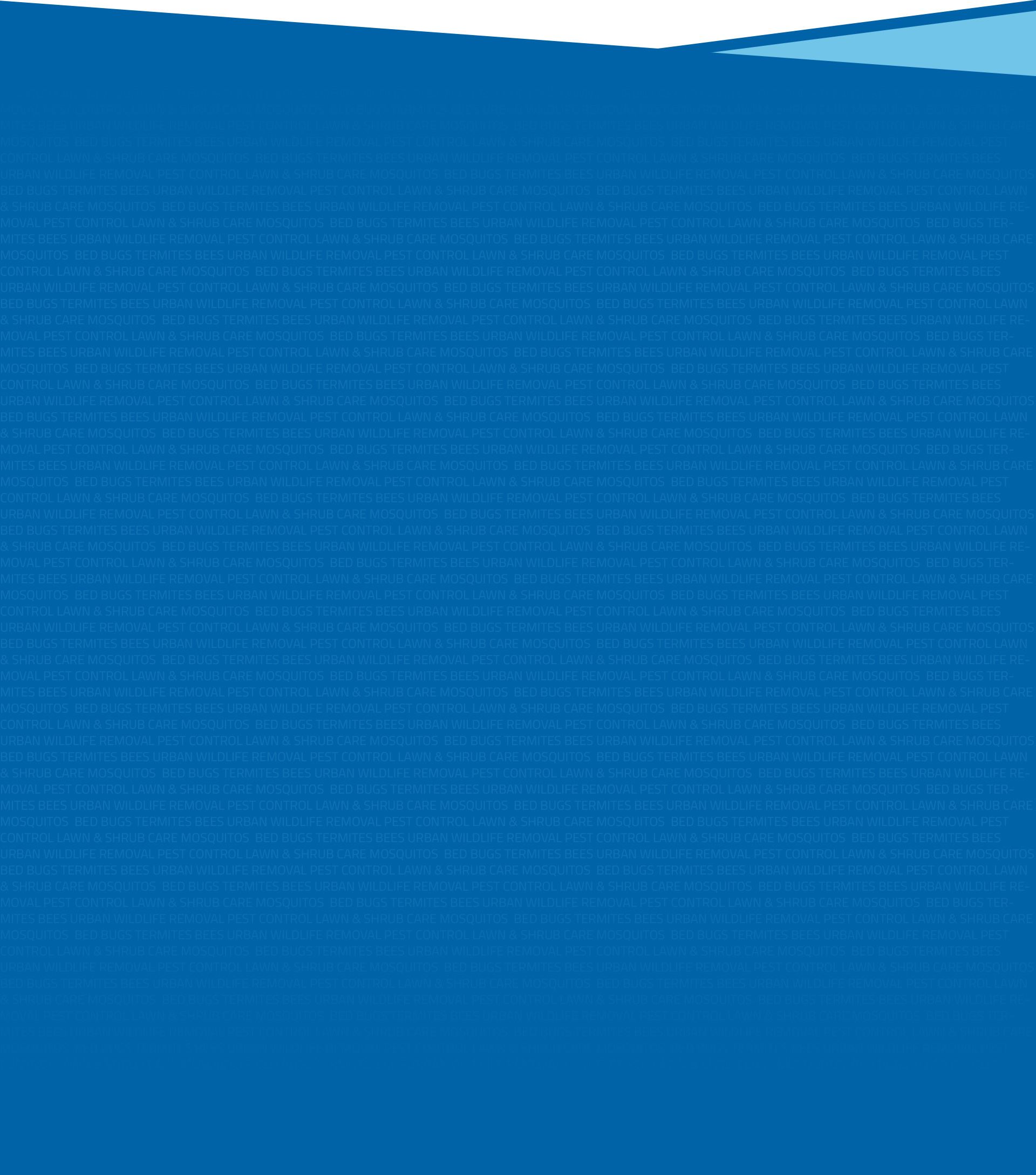 "The Team was great, from Angela in the office who got the ball rolling and worked it all out for us, meeting all of our needs and making sure that we were completely satisfied. Then Raul came 1st the other day, he gave us an inspection and identified some critters we were unfamiliar with and advised us on the proper course of action. (Problem Solved) Next came Kevin today, right on time and he took care of everything. We are sure that all will be well, and we will move on and Continue to see how this relationship develops. I'm sure it will be terrific. So far so good. I see nothing but the best to come as it's been. Keep up the good work. I would highly recommend Hoffer."

Serving South Florida
Hoffer Pest Solutions has been eliminating pests, termites, weeds and disease from homes and lawns in the South Florida area since 1975!

Contact Us Now




Request your free quote today!