Serving South Florida Since 1975
Don't Let Pests Take Control - We Can Help!

Florida Lawn Care Facts
There are four million acres of managed turfgrass in the state of Florida, 75 percent of those being residential lawns.
Florida hosts principally turfgrass species classified as warm-season grasses including St. Augustine grass, bahiagrass, bermudagrass, centipedegrass and zoysia grass.
Correct identification of insects, disease or weeds can save you money and prevent ineffective treatment methods using the wrong products.
Not all insects are harmful to your lawn; some are quite beneficial to the health of your lawn but some are pests! Insects are only one of many potential causes for thin or brown grass.
Leading insect threats to Florida turf include the armyworm, bermudagrass mite, cutworm, fire ants, mole crickets, chinch bugs, sod webworms and grubs.
Overwatering your lawn can actually do more harm than good and regular fertilization helps strengthen your lawns defenses against disease, insects, drought and weeds.
Do I Have A Problem In My Lawn or Shrubs?
The presence of disease, insects or weeds in your lawn is not a pretty sight for South Florida consumers. Not only can these conditions threaten the health of your lawn but they are unsightly and aesthetically unappealing.
These conditions reveal themselves in some obvious and not so obvious ways:
Common signs of disease in your lawn are circular small or large patches of grass that is no longer uniformly green and blades of grass with spots on the leaves.
Signs of disease in ornamental plants include discoloration, spots or withering leaves.
Insect threats to your lawn and shrubs can be identified by evidence of insects chewing on the blades of grass or leaves, visual sightings of the insects, or by the discoloration of turf or leaves.
Proper identification of the pest, disease or weed is vital to successfully determining a plan of action to prevent and eliminate these threats. Call the lawn and ornamental care experts at Hoffer Pest Solutions today to schedule a no-cost inspection of your yard and keep it the envy of the neighborhood!
Lawn Care & Ornamental Shrub Tips
Keeping your lawn and ornamental shrubs healthy and looking good is what the professionals at Hoffer Pest Solutions do best. We have put together a list of helpful tips homeowners can follow to keep their lawns and shrubs in top shape:
Don't Cut It Short! - Mow your lawn at least 2 to 2 1/2 inches above the ground and increase the height during the heat of summer. Cutting the lawn too short stresses the grass, makes it more susceptible to insects, disease, drought and "dead" brown spots. Also avoid "scalping" your lawn when mowing as it can effect root development.
Watering Your Lawn – Lawns need 1 to 1 1/2 inches of water each week and two deep, heavy watering sessions are better than multiple light sprinklings. The best time to water is early morning since it gives the water a chance to soak in; avoid watering during the middle of the day or at night.
Properly Calibrate Irrigation System - Be sure to calibrate your irrigation system to determine how long to run the system so that it delivers the amount of water recommended for your area and doesn't over-water which can lead to disease.
Keep Mower Blades Sharp - Stay sharp and do not let your mower blades get dull. A dull blade leaves a rough cut and makes turf more susceptible to disease. You should sharpen your blades three to four times a year.
Fertilization - Consistently fertilized lawn and ornamental shrubs keep weeds, insects, disease and drought from negatively impacting your lawn and shrubs. Healthy lawns and shrubs also are plus to the environment by producing oxygen, cooling the air during hot weather and trapping and absorbing urban dust and pollution.
Trimming & Pruning - Trimming and pruning your yard's shrubs and trees keeps them healthy and less susceptible to disease. It allows for new growth and gives off the "curb appeal" you desire in your landscape.
Aeration – Aerating your lawn in late summer and early fall reduces soil compaction, removes excessive thatch, and allows fertilizer nutrients, sunlight and air to reach into the soil and reach the grass roots.
Mulching – The proper use of mulch in your landscape reduces water loss due to evaporation, prevents run-off and erosion, reduces weeds and moderates soil temperature. Do not over apply mulch and always maintain a mulch free barrier around structures and trees to reduce insect harborage.
Professional Lawn Care Services
Don't have the time or energy to keep your lawn green and free of weeds, insect and disease? Hoffer Pest Solutions provides customers with a wide range of lawn and ornamental shrub care services to prevent and eliminate harmful insect, disease and invasive weed species from calling your yard home. Our lawn care services include:
Lawn fertilization and insect control
Weed control in turfgrass
Fungus control
Ornamental shrub fertilization and insect control
Tree fertilization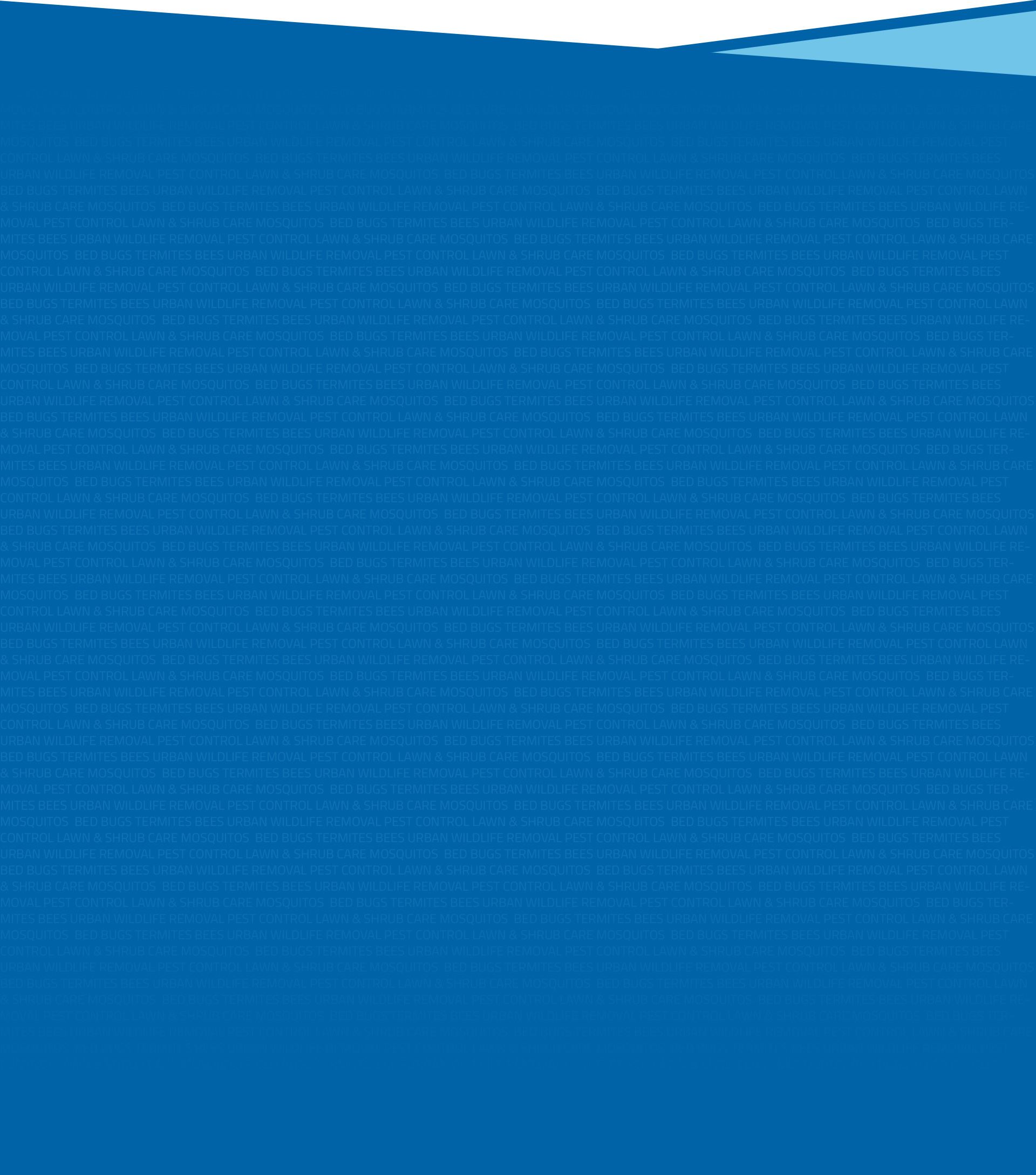 "The Team was great, from Angela in the office who got the ball rolling and worked it all out for us, meeting all of our needs and making sure that we were completely satisfied. Then Raul came 1st the other day, he gave us an inspection and identified some critters we were unfamiliar with and advised us on the proper course of action. (Problem Solved) Next came Kevin today, right on time and he took care of everything. We are sure that all will be well, and we will move on and Continue to see how this relationship develops. I'm sure it will be terrific. So far so good. I see nothing but the best to come as it's been. Keep up the good work. I would highly recommend Hoffer."

Serving South Florida
Hoffer Pest Solutions has been eliminating pests, termites, weeds and disease from homes and lawns in the South Florida area since 1975!

Contact Us Now




Request your free quote today!