Serving South Florida Since 1975
Don't Let Pests Take Control - We Can Help!

Pest Control in Lauderdale-by-the-Sea
Living in a home infested by pests is an experience that you only want to go through one time. With Hoffer Pest Solutions on your side, you can get rid of pests and defend your home against them in the future with our pest control in Lauderdale-by-the-Sea. No matter what type of pest is invading your home, we have an answer for you. When you partner with us for your home pest control in Lauderdale-by-the-Sea, you will be protected against many common pests including:
Ants
Cockroaches
Spiders
Rodents
Silverfish
And many more!
Recurring Pest Treatments For Lasting Protection
Pests can be difficult to exterminate once they're in your home, so we take the steps to ensure that your home is protected, preventing pests from ever making their way inside. With our pest control in Lauderdale-by-the-Sea, we take both preventative and reactive measures to keep your home pest-free for good. Here is what you can expect:
Free pest inspection: Our exterminators will conduct a free, detailed inspection of your entire home to find out what type of pests you are dealing with and where they are entering.
Family-friendly methods: Using safe and effective products, our exterminators will get rid of your current infestation.
Recurring treatments: To make sure pests stay out of your home, we will return quarterly to conduct inspections and take preventative measures against pests.
Satisfaction guaranteed: If pests return in between scheduled treatments, just give us a call and an exterminator will be on their way to your home to take care of the problem at no additional cost!
Same day pest control: Call before noon for same day pest control services at no additional cost.
Highest-Rated Pest Control Company In LBTS
Here at Hoffer Pest Solutions, we are the highest-rated pest control company in South Florida! With our years of experience, trustworthy Lauderdale-by-the-Sea exterminators, and effective pest treatment methods, you can feel comfortable knowing you're receiving the best pest control in the LBTS market. With over 1000 online reviews and a 4.9 rating on Google, you can trust that you and your home will be treated by the best!
RECEIVE $100 OFF OUR HOME SHIELD CLASSIC PEST CONTROL PLAN!
Termites are destructive insects that have no place in your home. With our termite treatment in Lauderdale-by-the-Sea, you will get the relief you deserve and be able to enjoy a termite-free home!
Prevent And Protect Against Termites
When termites invade your home, you need comprehensive treatments that will get rid of an existing termite infestation, and protect your home for the future. With Hoffer Pest Solutions on your side, you can feel safe knowing your home is being treated by the best in the business. Here is what you can expect with our termite control in Lauderdale-by-the-Sea:
A free, detailed inspection of your home to diagnose termite problem.
Complete elimination of termite using Sentricon Termite Colony Elimination System.
24/7 termite protection for the future with our termite monitoring system.
A termite-free home to enjoy!
Our Termite-Free Guarantee
We understand that you want the best treatment possible without fear of termites returning. We stand by our termite services with a professional guarantee – meaning that if termites come back, we will return to your home to re-treat at no extra charge! You are in the hands of professionals who care, and we will do everything we can to ensure you have a pleasant experience.
RECEIVE A FREE EXTERIOR PEST TREATMENT WITH OUR TERMITE SERVICE!
Ants are a common household pest in Florida that can drive any homeowner up a wall. When DIY ant control treatments fail, let the professionals at Hoffer Pest Solutions take care of your home with our effective ant control in Lauderdale-by-the-Sea!
Keep Your Home Ant-Free
As a locally-owned and operated business, Hoffer Pest Solutions is dedicated to serving the community we care so much about. Our exterminators always go the extra mile to ensure that you are receiving the best services that South Florida has to offer, all while putting the customer first. We will give you fast relief from ants, and make sure they are a thing of the past in your home!
What Makes Our LBTS Ant Control of Great?
Nobody knows ant control in South Florida better than the professionals at Hoffer. We are dedicated to offering the most effective and hassle-free services, leaving you with an ant-free home and a weight off of your shoulders. This is what you can expect from our ant control in Lauderdale-by-the-Sea:
A free, thorough inspection of your home to identify where the problem areas are and how to eradicate them quickly.
A personalized treatment plan based on the findings of the inspection and any unique areas of need in your home.
Elimination of all ant nests within your home using effective and family-friendly methods.
Recurring visits to your home to conduct inspections and re-applications of ant treatments.
Advice on how to reduce ant presence and a totally ant-free home!
RECEIVE A FREE ANT INSPECTION OF YOUR PROPERTY!
Sticky bug sprays and smelly candles aren't only annoying, they're also ineffective against mosquitoes. These store-bought treatments don't get to the source of your mosquito problem, so these pests will just keep coming back. Our mosquito control in Lauderdale-by-the-Sea is different. We target adult mosquitoes, disrupt their breeding cycles, and schedule regular mosquito treatments to give you noticeable relief. See the difference our expert mosquito exterminators can make!
When you partner with us for mosquito control in Lauderdale-by-the-Sea, we will:
Carefully inspect your property for breeding areas and hiding places, such as birdbaths or dense vegetation.
Create a custom treatment plan to eliminate mosquitoes in every stage of life.
Treat your yard with an effective fogging system, significantly reducing existing populations.
Perform monthly treatments to keep mosquitoes out of your yard all season long.
Back our services with our satisfaction guarantee!
Throughout history, no pests have caused more problems for humanity than rodents. Sadly, that continues to this very day where mice and rats still love sneaking into our homes in search of food, shelter, and a place to nest. South Florida is no exception, making rodent control in Lauderdale-By-The-Sea critical to maintaining your family's health and well-being. Here at Hoffer Pest Solutions, we offer the kind of long-lasting relief that you need and the peace of mind that you deserve.
Our rodent control includes:
A full interior and exterior rodent inspection of your home from a local expert.
Proactive and personalized rat and mouse treatment plans.
Rodent trapping and baiting services for fast and thorough removal.
Ongoing monitoring and trusted rodent exclusion for long term relief.
A rodent-free home guaranteed!
Prevent Rodent-Borne Disease in your Home
Mice, rats, and other rodents are famous for their ability to spread disease and we can confirm that their reputation hasn't been overstated. South Florida's rodent populations are known to carry and spread dangerous illnesses like Hantavirus, Typhus, and even Bubonic Plague. Don't put your trust in anyone but the very best to protect your family's health and give us a call today!
GET YOUR FREE RODENT INSPECTION!
Why Trust Hoffer Pest Solutions?
Pest control in Florida is unlike any other state. We have pests constantly targetting your home all year long. This is why you want a locally-owned pest control company to handle your pest problems. We've grown up here, meaning we know exactly what pests are currently attacking your home and how to quickly get rid of them. Our team of Lauderdale-by-the-Sea pest control exterminators has been servicing the area for over 40 years, making us the true experts! From our satisfaction guarantee to our extensive training, there is no better choice than Hoffer Pest Solutions! Your Local Pest Control Experts
Your Local Pest Control Experts
Hoffer Pest Solutions has serviced the Broward, Palm Beach, & Miami-Dade counties since 1975. Whether you're dealing with roaches, rodents, termites, or bed bugs, there's no one better to do the job than your local exterminators at Hoffer! We are proud to offer same day pest control services when you call before noon.
Hoffer Pest Solutions - Coral Springs Office
Mon-Sat: 8AM-5PM Sunday: Closed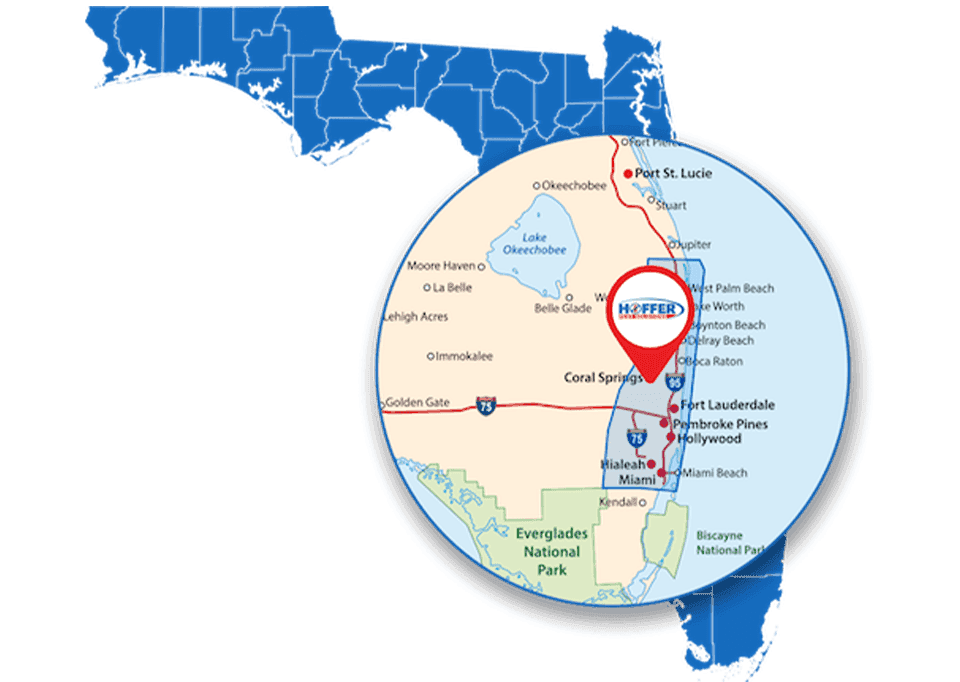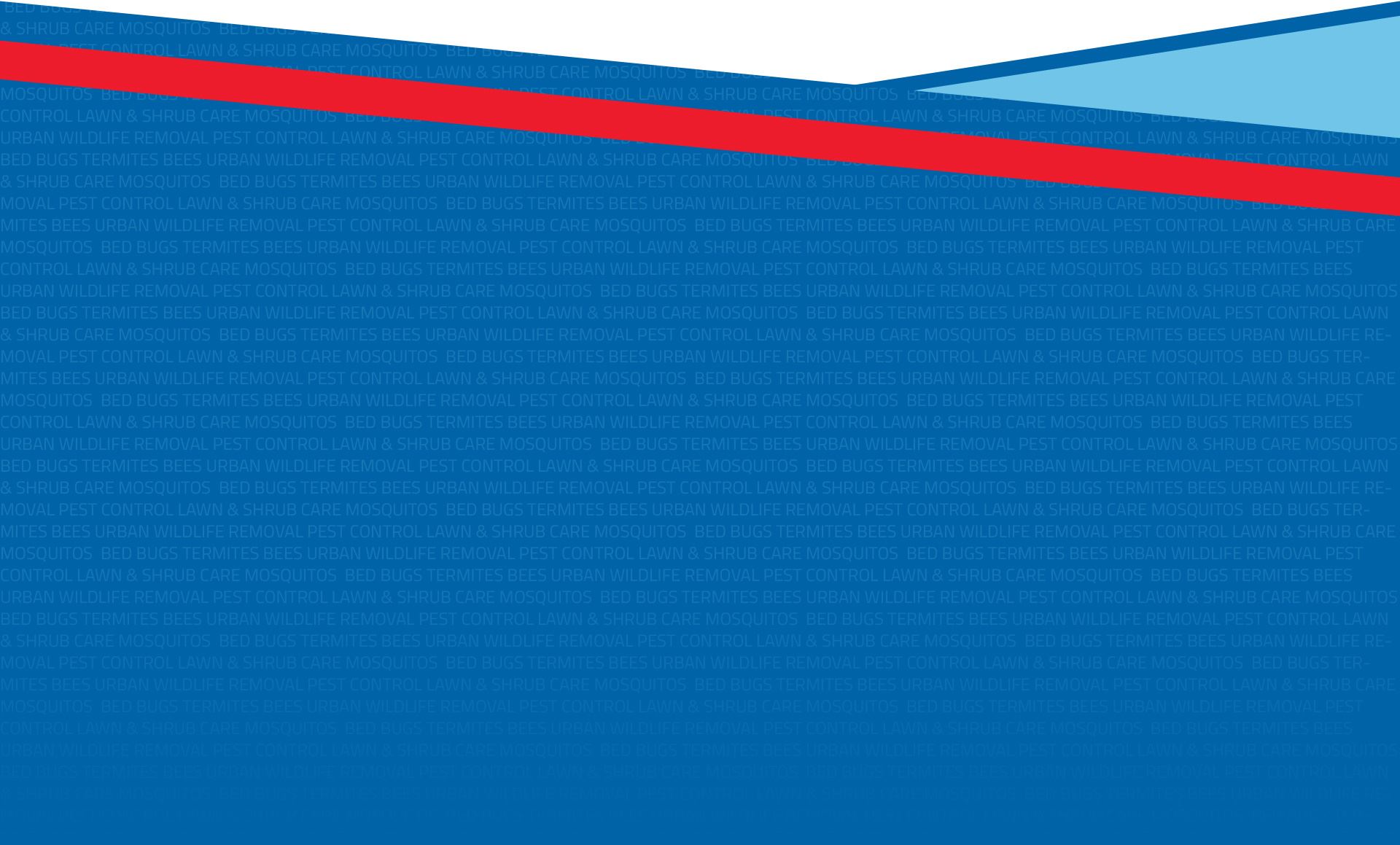 Contact Us Now




Request your free quote today!