Serving South Florida Since 1975
Don't Let Pests Take Control - We Can Help!

Pest Control Coral Springs
As a homeowner in Coral Springs, pests are no strangers to you and your humble abode. But who wants to share their house with annoying bugs and insects? Your home should be a relaxing place where you can unwind and rest easy. Here at Hoffer Pest Solutions, it is our goal to provide you with the best pest control in Coral Springs so you can feel safe and comfortable in your own home. We protect homes like yours from a variety of pests including:
RECEIVE $100 OFF OUR HOME SHIELD CLASSIC PEST CONTROL PLAN!
As a locally owned and operated pest control company in Coral Springs, we offer effective and fast pest control services with exceptional customer care. You're more than just a customer to us - you're our neighbor! Our Coral Springs pest services will take care of your pest problem once and for all so you can get the peace of mind in your home that you deserve. Our comprehensive pest control treatments include:
A thorough pest inspection to look for signs of pest activity and determine entry and exit points.
Personalized treatment plans to get rid of pests in your home.
Recurring services on a regular basis to keep pests from returning.
Same day services when you call before noon.
Our 100% satisfaction guarantee that if pests return, so will we!
Our exterminators in Coral Springs have the expertise, knowledge, and resources to tackle even the toughest pest infestations. We've been serving our neighbors like you since 1975, so you can trust that when you put your home in the hands of our local team of expert exterminators, you'll be treated like family. Don't believe us? We're the highest customer-rated pest control company in Coral Springs. Check out our 4.9 Google rating and over 1000 reviews that back us up!
RECEIVE A FREE HOME PEST INSPECTION!
Homeowners in the US spend billions of dollars on controlling and repairing the damage caused by termites. What's more, 1 in 5 homes in the Southeast is affected by termites. These silent destroyers are no stranger to South Florida, as our beautiful community is home to two different types of termites - subterranean and drywood. So why settle for anything less than the highest customer-rated termite exterminators in South Florida for your termite treatments in Coral Springs?
Protect Your Home From Termite Damage
If you suspect your home is being invaded by termites, you need to act quickly! The warm weather of Florida provides the perfect environment for termites, but there are steps you can take to protect your home from termites. Termites can easily thrive in your home without showing signs of damage so by the time you discover an infestation it is important to get help fast. There are a few warning signs to keep an eye out for:
Mud tubes, mounds, and droppings
Discarded wings
Wood damage
If you notice any of these signs (or other strange things that could indicate infestation), give us a call at 954-945-7979 for your free inspection. One of our highly trained inspectors will provide a report of our findings and an outline of our recommended treatment options personalized for your specific needs. Our Coral Springs termite treatment options include:
Liquid pesticide applications
Perimeter bait stations
Liquid and foam injections
Liquid borate applications
Once we rid your home of termites, we'll keep them from coming back. If your home is infested by subterranean termites, we'll install the state of the art exterior baiting system, the Sentricon Termite Colony Elimination System. This system monitors and protects your home in Coral Springs from future termite activity.
Here at Hoffer Pest Solutions, our goal is to alleviate the stress and worry that accompanies termites in Coral Springs. That's why all of our subterranean termite treatments are backed with our million-dollar guarantee in case of termites return and cause further damage.
RECEIVE A FREE EXTERIOR PEST TREATMENT WITH OUR TERMITE SERVICE!
Florida weather has a lot to offer - sunshine and warm temperatures year-round. Unfortunately, we're not the only ones soaking up the rays in Coral Springs. Mosquitoes are drawn to our warm and humid climate, which creates the perfect environment for them to thrive. Don't let mosquitoes take over your backyard! With our effective mosquito control in Coral Springs, you can rest assured knowing you and your family are safe from these pesky invaders.
When you choose Hoffer Pest Solutions for your mosquito treatment in Coral Springs, you can expect:
Fast and effective mosquito spraying from your local mosquito exterminator in Coral Springs
Monthly mosquito control treatments throughout the year to prevent mosquitoes from breeding and coming back
A satisfaction guarantee - this means if mosquitoes persist in between visits, we will come back and re-treat your yard for FREE!
When you invest in our mosquito control treatment, you're investing in your family's safety. Not only are mosquitoes a nuisance, but can also carry dangerous diseases such as Zika virus, Yellow Fever, West Nile, and more. Our Mosquito Shield package provides monthly treatments during the warm season to ensure mosquitoes are gone and stay gone.
EXPLORE MOSQUITO TREATMENT OPTIONS
Mosquito Treatments for Every Occasion
We don't just kill mosquitoes - we keep them from returning, allowing you and your family to experience the long-term effects of our mosquito control treatment in Coral Springs. Interested in a one-time mosquito service for an upcoming party or outdoor gathering? Our mosquito exterminators can help with that too! Give us a call today to learn more.
Are bed bugs keeping you up at night? Bed bugs are invasive and costly pests that can spread quickly to other areas of your home, furthering your infestation. If you have bed bugs in Coral Springs, don't hesitate to call your local bed bug exterminators to get the relief you desperately need. Hoffer Pest Solutions has the skills and resources to get rid of bed bugs fast. Our bed bug treatments in Coral Springs include:
Liquid treatments
and more
Once we've inspected your home and uncovered where bed bugs are hiding, we'll determine the best bed bug treatment process for your specific infestation. Our exterminators in Coral Springs won't rest until each and every bed bug has been eliminated from your home - guaranteed! Trust your home in the hands of the highest rated pest control company in Coral Springs for your bed bug problems today! We understand the stress and frustration that comes with bed bugs, so you can rest easy knowing our team of bed bug exterminators is on your side.
RECEIVE A FREE QUOTE ON HOME BED BUG TREATMENT IN CORAL SPRINGS
Florida is home to a variety of ant species, and ants are no strangers to homeowners. Many people try to battle ants with do-it-yourself ant control methods that simply don't work. Get long-term results and quick relief with our ant control in Coral Springs! Our ant treatment includes:
A detailed inspection by one of our ant exterminators. We'll inspect your home carefully to identify entry points and nesting locations.
A customized treatment plan. We'll provide our expert recommendation on how to most efficiently and effectively eliminate your ant problem in Coral Springs.
Regular treatments for long-term results. Once we've eliminated your existing ants, we'll return on a regular basis to inspect your home and reapply our ant treatment to ensure ants stay out for good.
Our Coral Springs ant exterminators will also provide tips and tricks for keeping ants out in-between visits. If you continue to find ants in your home following our treatments, simply give us a call and we'll return to retreat, absolutely free. If you're looking for the best ant control in Coral Springs, look no further! Let Hoffer Pest Solutions provide you with the relief you're looking for today.
RECEIVE A FREE PEST INSPECTION AND FREE YOUR PROPERTY FROM ANTS!
Rodents can cause a range of problems in your home, from contaminated food to gnawed wires, damaged walls, droppings, and allergens—and they don't even pay rent! Don't let these dangerous pests take over and destroy your home and the comfort of you and your loved ones. Rely on your friends at Hoffer Pest Solutions for rodent control in Coral Springs. As the highest-rated pest control company in South Florida, we know how to eradicate rodents and keep you comfortable and secure in a rodent-free home.
Over 40 Years of Rodent Control Experience
Not only are rodents destructive and dangerous, but they can enter your home through even the smallest of holes—even those less than half an inch in size! Don't fight them on your own! We have been in the pest control business since 1975, so we know how to handle rodent extermination—our 4.9 rating on Google proves it! When you partner with Hoffer for rodent control in Coral Springs, you can expect:
A free inspection by one of our friendly and experienced Coral Springs exterminators, who will identify any signs of rodents in your home.
We'll then develop a personalized treatment plan to fit your unique needs.
Traps and bait will be set for the rodents already in your home, getting rid of the rodents quickly.
We'll also locate and seal any entrances in the exterior of your home, making sure rodents won't return!
A satisfaction guarantee. If your rodent problems persist, we'll retreat your home for free!
Don't share your home with rodents—call us today at (954) 590-0477 so we can help you protect your home!
TAKE YOUR HOME BACK FROM RODENTS TODAY! RECEIVE YOUR FREE QUOTE
A home is meant for you and your family, not for foxes, raccoons, or any other wildlife creatures. Your home is meant to be a safe space from the outside world. When creatures are invading, you cannot feel safe. That is why Hoffer Pest Solutions offers animal control in Coral Springs. Our technicians and exterminators are trained in wildlife removal, but they will walk through the steps with you on removal methods so you can have peace of mind.
Highest Rated Pest Control Company in Southern Florida
Hoffer Pest Solutions is the highest rated pest control company in Southern Florida, so when you sign up with us, you are in good hands! For your animal control in Coral Springs, be sure to choose Hoffer Pest Solutions! When you sign up with us, you can expect:
Experienced technicians: With over forty years of experience, our technicians are highly trained to help you with your wildlife issues!
Same-day service: A technician will come to your home the same day to assess and address the issues you have if you call before noon.
Personalized treatments: Each home is different, so our treatments are different to match your home!
What Other Areas Near Coral Springs Do We Service?
Not only do we service Coral Springs, but we also service countless nearby areas in efforts to bring our high-quality services to anyone who needs them!
The Most Trusted Exterminators in Coral Springs
Pest control is never easy, especially with the wide variety of pests we have here, in Coral Springs. However, with over 40 years of experience, you can trust that Hoffer is the best pest control near you. As a local company, we know our clients by name, not by a number, and aim to service each customer as we would our family. So when looking for a pest exterminator in Coral Springs, trust Hoffer Pest Solutions! Your Local Pest Control Experts
Your Local Pest Control Experts
Hoffer Pest Solutions has serviced the Broward, Palm Beach, & Miami-Dade counties since 1975. Whether you're dealing with roaches, rodents, termites, or bed bugs, there's no one better to do the job than your local exterminators at Hoffer! We are proud to offer same day pest control services when you call before noon.
Hoffer Pest Solutions - Coral Springs Office
Mon-Sat: 8AM-5PM Sunday: Closed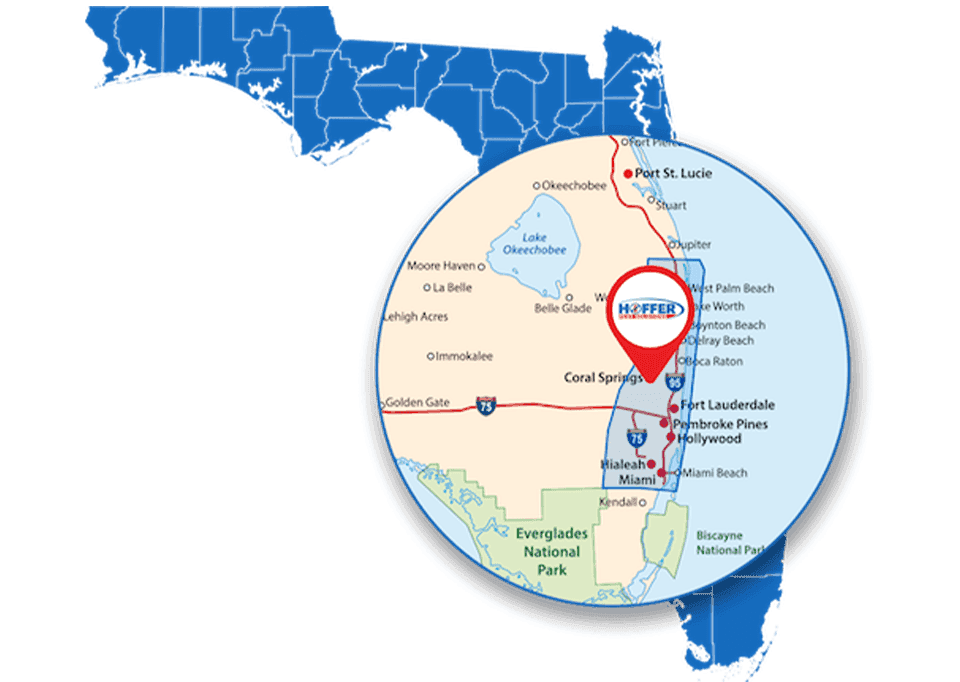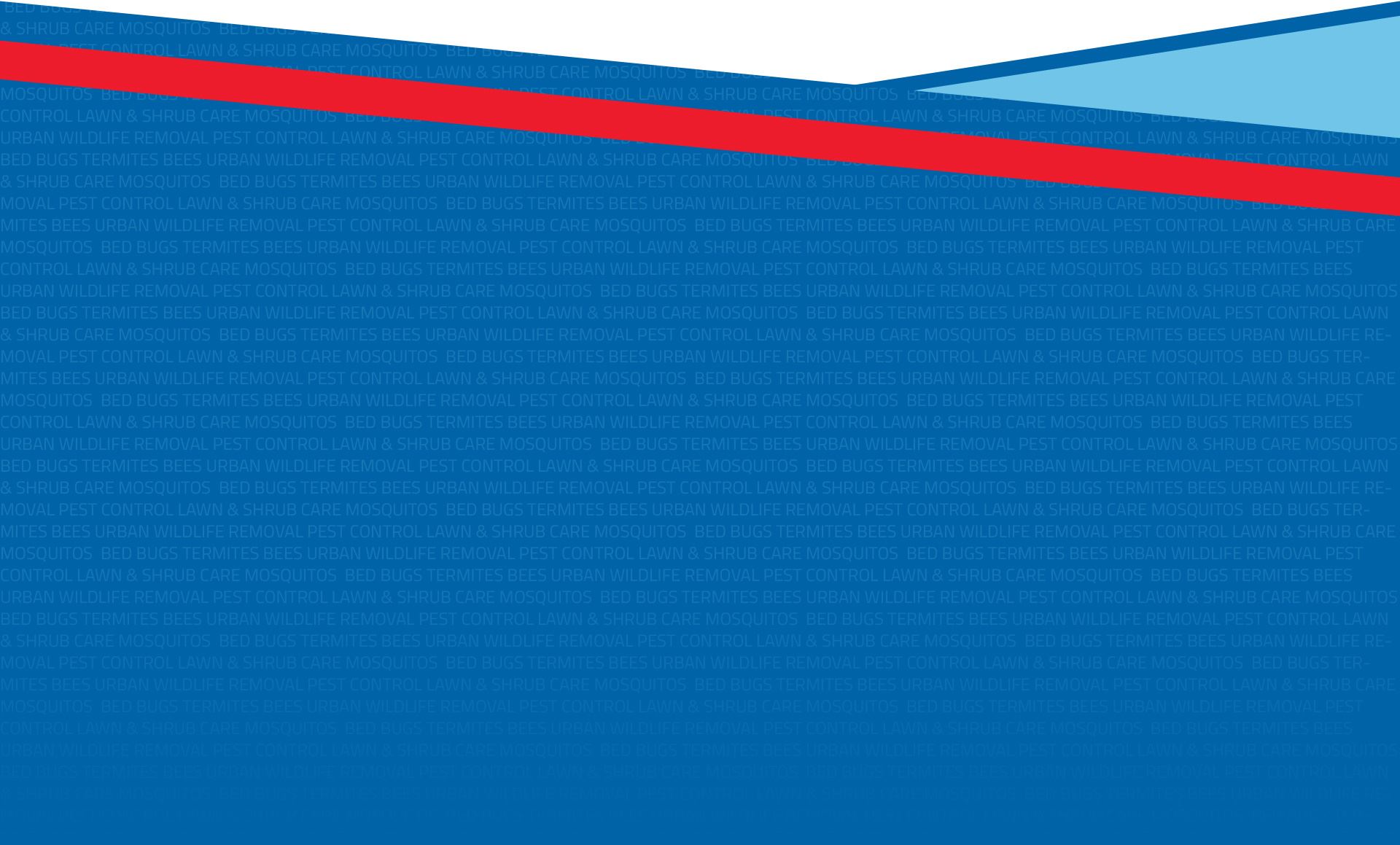 Contact Us Now




Request your free quote today!