Serving South Florida Since 1975
Don't Let Pests Take Control - We Can Help!

Stop the Biting; Call Hoffer Pest Solutions! Serving South Florida
Mosquitoes are a frustrating nuisance pretty much wherever they are found. These small, buzzing creatures tend to swarm during warm and humid weather, and tend to stay for the long haul. All the while, they tend to get just about everywhere and cause painfully itchy bites that can even be dangerous for your health.
What Diseases Can Mosquitos Carry?
Mosquitos are not just a nuisance – they have been known to carry some of the worst diseases ever known to man. It is important to take steps to control and eliminate mosquitos to reduce your risk of contracting these illnesses.
Some of the diseases that can be spread by mosquitos include:
Zika virus

West Nile virus

Dengue fever

Chikungunya

Malaria
Even mosquitoes here in the United States will sometimes carry these diseases. If you want to stop the biting and protect your property from the frustration of painful mosquito bites, look no further than the experts at Hoffer Pest Solutions! For years, we have offered some of the finest Fort Lauderdale mosquito control solutions that target these bugs wherever they hide.
If you're looking to enjoy your outdoor space more, protect your home from dangerous invaders, or even just give yourself more peace of mind, call today to learn more about our customized options that use cutting-edge products for better results.
---
For season-long mosquito protection, sign up for mosquito control with the team at Hoffer Pest Solutions! Dial (954) 590-0477 today.
---
What Seasons Are Mosquitos Most Active in Florida?
Living in Fort Lauderdale, Florida, we are no strangers to mosquitoes. These tiny insects can be a nuisance to deal with, but they can also pose a threat to our health. While mosquitoes are present in Florida all year round, there are certain seasons when they are more active than others.
Spring & Summer
Spring in Fort Lauderdale marks the start of warmer temperatures and higher humidity levels, which means mosquito activity begins to increase. The onset of spring showers can also create additional breeding sites for mosquitoes, so it's important to take extra precautions during this time.
Summer is the most active season for mosquitoes in Fort Lauderdale. With its hot and humid climate, Florida summers provide the perfect breeding ground for mosquitoes.
The warm temperatures and standing water from frequent thunderstorms provide the ideal conditions for mosquito larvae to hatch and grow. Mosquitoes are most active in the early morning and late afternoon, so it's important to take extra precautions during these times.
Fall & Winter
In the Fall, Fort Lauderdale is still warm, which means mosquitoes are still active. However, they may continue to breed in standing water, such as in bird baths and other outdoor containers, so it's important to continue to eliminate potential breeding sites.
In the Winter, the cooler temperatures and lower humidity levels make it less hospitable for mosquitoes to thrive. However, it's still important to continue to stay on top of mosquito control and eliminate standing water to prevent mosquitoes from breeding.
How to Protect Yourself from Mosquitoes
Regardless of the season, it's important to protect yourself from mosquitoes. Wearing long sleeves and pants, using mosquito repellent, and eliminating standing water around your home are all effective ways to reduce your risk of mosquito bites. The best way to keep mosquitos away from your home is by hiring a professional Fort Lauderdale mosquito control company. Reach out to the team at Hoffer Pest Solutions to get started today!
Your Options for Dependable Mosquito Relief
We offer all of the following options for mosquito control services:
Premium Mosquito Control Plan: Our Premium Mosquito Control plan is our most popular plan because it offers comprehensive protection all year long, even in the mosquito "off-season." This is also our only treatment option to offer our full re-treatment guarantee.
Seasonal Mosquito Control Plan: Our Seasonal Mosquito Control plan offers a series of six mosquito control services, beginning in April and ending with your final treatment in September. This offers significant improvement and control throughout the peak of mosquito season each year.
6-Pack Mosquito Control Treatments: This option offers maximum flexibility, allowing you to schedule six different treatments whenever you would like over the course of two years. You can even schedule an appointment on as little as 48 hours' notice!
Monthly Mosquito Treatments For Lasting Relief
Mosquitoes have a very short life cycle, which means that recurring mosquito treatments are necessary to ensure long-term relief from their annoying and harmful bites. What's more, they only need a dime-sized portion of water to breed. This means there are likely several breeding grounds around your yard that unfortunately are hard to control with just DIY solutions like citronella candles and bug repellent.
In order to get to the source of the problem, we offer monthly mosquito control treatments and consultations from our experts on the best ways to reduce their breeding grounds. With our recurring mosquito services in Fort Lauderdale and surrounding areas, you will be enjoying an mosquito-free yard in no time!
$200 off Pest, Termite, and Mosquito Bundle
Bundle your pest, termite, and mosquito, flea, and tick control with Hoffer Pest Solutions and receive $200 off your first treatment. Bundling your services is a great way to keep your home protected from ALL kinds of pests and you can save some money up front by redeeming this offer! See our mosquito program options below:
OUR MOSQUITO CONTROL PACKAGES
In order to protect your family and loved ones, it's imperative to have the right mosquito protection in place. By reducing the mosquito population in your yard, your chances of getting mosquito-borne viruses decreases. Here at Hoffer, our mosquito reduction add an extra layer of defense to your yard so you can rest assured knowing that your loved ones are protected.
RECEIVE A FREE QUOTE ON ALL OF OUR MOSQUITO CONTROL OPTIONS!
Sign Up For Lawn Care & Get Mosquito Control
Are you looking for lawn care services for your home? Sign up for our lawn care program and get a free mosquito management treatment. This is the perfect way to see what our team has to offer to combat mosquitoes for you, while creating a beautiful yard to enjoy year-round.
A Mosquito Free Yard - Guaranteed!
We know how important is to feel safe and comfortable in your backyard, so we offer a satisfaction guarantee with all our recurring mosquito services. What does this mean for you? If mosquitoes are still bugging you after your mosquito treatment, let us know. We will return to your home and re-treat your yard at no cost. We are confident that our mosquito services are 100% effective.
FREE MOSQUITO CONTROL TREATMENT WITH PURCHASE OF YARD SHIELD COMPLETE!
Commercial Mosquito Control Services
We also offer an option for comprehensive mosquito control for commercial properties and businesses! We treat properties of all different sizes and across a wide range of industries, giving you and your customers the comfort and peace of mind you're looking for. We even offer customized advice and guidance to help you reduce the mosquito population around your property!
---
Schedule your first mosquito control service by contacting Hoffer Pest Solutions today! Call (954) 590-0477 today.
---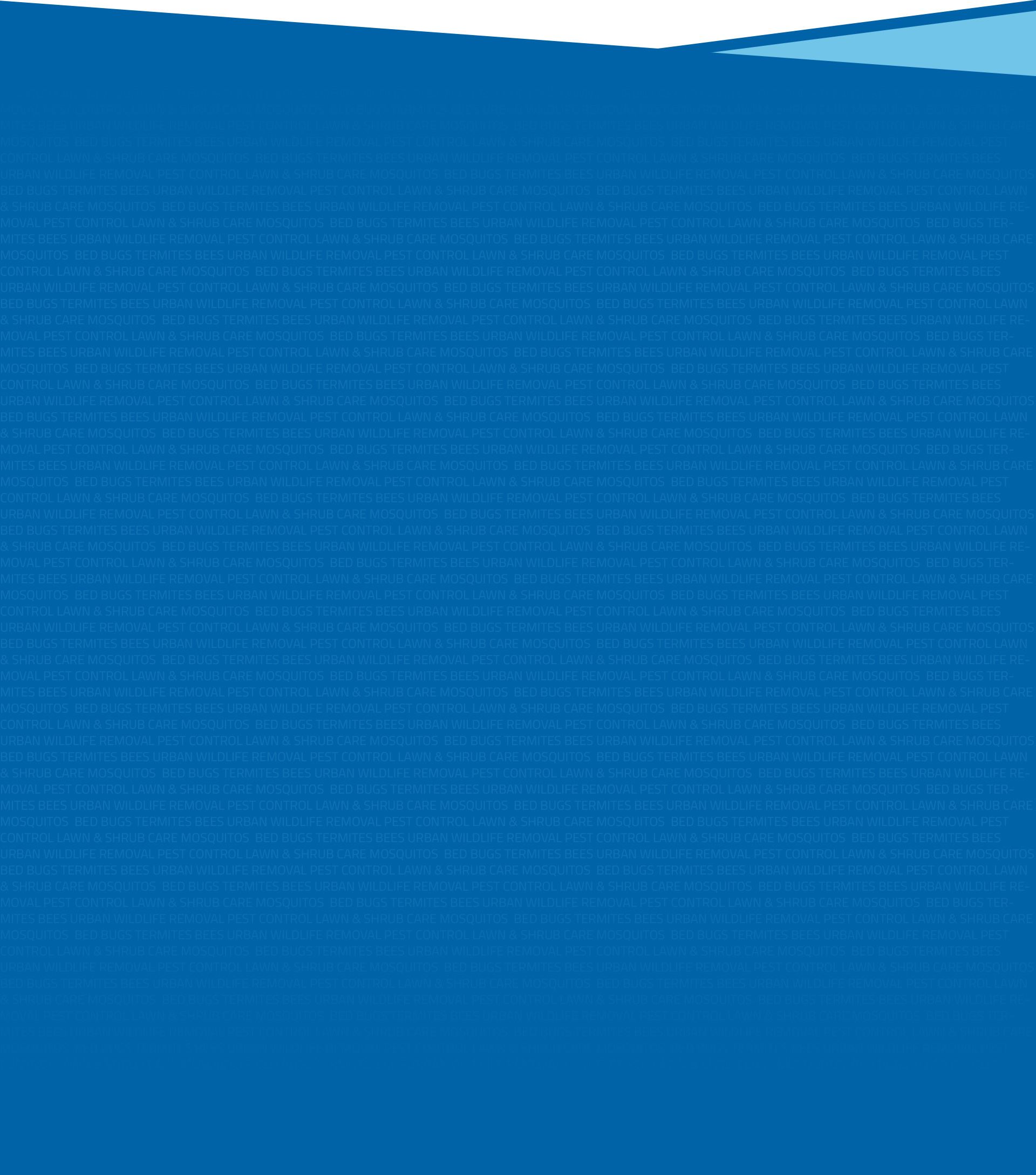 "The Team was great, from Angela in the office who got the ball rolling and worked it all out for us, meeting all of our needs and making sure that we were completely satisfied. Then Raul came 1st the other day, he gave us an inspection and identified some critters we were unfamiliar with and advised us on the proper course of action. (Problem Solved) Next came Kevin today, right on time and he took care of everything. We are sure that all will be well, and we will move on and Continue to see how this relationship develops. I'm sure it will be terrific. So far so good. I see nothing but the best to come as it's been. Keep up the good work. I would highly recommend Hoffer."

Serving South Florida
Hoffer Pest Solutions has been eliminating pests, termites, weeds and disease from homes and lawns in the South Florida area since 1975!

Contact Us Now




Request your free quote today!