Serving South Florida Since 1975
Don't Let Pests Take Control - We Can Help!

Pest Control in Wilton Manors
Hoffer Pest Solutions proudly services our neighbors in Wilton Manors. With over 40 years of experience, we have the highest quality pest management solutions and a customer service experience that can't be beat! It's no surprise that we have over 1000 reviews and a 4.9 Google rating!
If you've tried home remedies before you know it can sometimes be easy to get pests out of your home, but keeping them out is a whole other story! Long-term pest control in Wilton Manors is no problem with Hoffer Pest Solutions on your side.
Our pest control treatments protect you and your home from worrisome pest invasions. We not only eliminate any current infestation, but we'll also prevent pests from returning with recurring treatments to guarantee a pest-free home. We tailor our packages to fit your specific needs for pest control in Wilton Manors. Our services include:
Regular home inspections. We'll start identifying your specific pest control needs the moment we enter your home.
Comprehensive treatments. We are an all-in-one pest provider that can handle your pest problems.
Preventative measures. Our recurring treatments stop pests from ever coming back.
Same day pest control services when you call before noon.
And more!
With our comprehensive and flexible pest control packages, we get rid of pests and offer a variety of solutions to fit your budget. We even have coupons that will help you save even more on pest control in Wilton Manors!
Did you know that termites cause over $5 billion dollars worth of damage to homes each year? Don't let them cause structural damage to your home! Most homeowners don't realize they have termites until it's already too late. So if you suspect termites are in your home, you need to act fast! Have you seen any of these common signs of termites in your home?
Sagging floors, walls, or ceilings
Hollow-sounding wood
Termite noises
Termite mud tubes
Wood damage
Visible discarded termite wings
If you're dealing with termites in Wilton Manors, put your largest investment in the hands of our knowledgeable and friendly termite exterminators. We have the skills and resources to eliminate your existing termites and keep you home safe and termite-free from future infestations. Our comprehensive termite treatment in Wilton Manors includes:
A detailed termite inspection. Before we treat your home, we start with a detailed inspection during our initial service where we pinpoint the source of your termite problem.
Proven treatment methods. Once we've determined your type of termite infestation, we'll put together a customized treatment plan for the best possible results.
Termite monitoring and preventative measures. We will monitor the termites throughout our termite treatment plan and make sure you know how to stop termites from coming back.
Effective Termite Baiting for Ongoing Protection
Once we've treated your existing termites, we will install the Sentricon Termite Colony Elimination System around the exterior of your home to prevent future infestations. Sentricon is the first and most effective termite baiting system that eliminate termites at the source rather than with liquid treatments or fumigation. When the termites are discovered, Sentricon feeds the bait to the termites, and then the termites then take the bait back to the colony. This kills the termites starting at the source, including the queen!
We have been kicking termites out of South Florida homes for more than 40 years, so you can relax knowing that you have us on your side. That's why our subterranean termite control services in Wilton Manors have our professional guarantee. If you find termites in your home after our treatment, let us know and we will come back to retreat it absolutely free of charge. In addition, we guarantee all our subterranean termite treatments for a full year with our Million Dollar Termite Repair Guarantee! Yes, we are that confident that we will get rid of your termites!
We love the weather here in Southeast Florida! With our warm temperatures and mild climate, you should be able to appreciate your yard all year long. Don't let mosquitos keep you inside. Mosquitoes are not only annoying pests with itchy bites, but they also carry harmful diseases like:
Yellow Fever
Malaria
West Nile
Zika Virus
Most homeowners don't realize the best way to keep mosquitoes out of your yard is through regular, recurring services. These effective mosquito treatments in Wilton Manors decrease the local mosquito population and ensure that you can relax and enjoy your yard, mosquito-free.
One Time Treatments for Your Convenience
If you are hosting a barbecue or another fun outdoor event, we can provide a special one-time mosquito service. Our friendly exterminators will thoroughly treat your home to prevent mosquitoes and make sure your event is pest-free.
Finding mice or rats in your home is an unsettling experience. Not only are rodents unsanitary, but they can cause serious structural damage to your home, putting your family at risk. When you realize you are dealing with a rodent problem, it is time to act quickly, so let us help! With over 40 years of experience in the pest control industry, Hoffer Pest Solutions is well-equipped to take care of any rodent infestation. With our rodent control in Wilton Manors, here are some of the rodents we'll remove for you:
Norway rats
Roof rats
Wood rats
Common house mouse
Free Rodent Control Inspections in Wilton Manors
Locally and family-owned, we here at Hoffer Pest Solutions care a great deal about the safety and well-being of our customers -- that's why we are proud to provide the highest rated pest control and rodent control services in South Florida! When you partner with us for rodent control in Wilton Manors, you can expect:
Free rodent inspections
Fast relief with same day rodent removal services
Rodent control under all pest control plans and offered as a stand-alone service
Utilization of traps and baits to remove rodents currently in your home
Prevention methods by sealing the perimeter of your home to get rid of rats for good
SCHEDULE A FREE INSPECTION TODAY
When ants enter your home, they roam everywhere. No matter how hard you try to get rid of ants on your own, they just come back every time. Luckily, Hoffer Pest Solutions is here to help! We are the highest rated pest control company in South Florida and, as such, we are proud to offer you top quality ant control in Wilton Manors.
We protect your home from the following ant species:
Fire ants
Ghost ants
Carpenter ants
Pharaoh ants
White-footed ants
And more!
100% Satisfaction Guarantee
With over 40 years of experience, our professional team is sure to provide you with service you're happy with. We offer a satisfaction guarantee to uphold our commitment to achieving 100% customer satisfaction every time! As a locally and family owned business, we are especially proud to serve our community time and time again.
When you partner with us for your ant control in Wilton Manors, you can expect:
A full inspection of your home to identify the species of ants and the degree of the infestation.
A custom treatment plan that will target breeding areas and keep ants out for good.
Eliminate existing ants in your home using family-friendly treatments and solutions.
Recurring treatments that will keep your home ant-free long-term.
Professional tips on how to prevent infestation in the future and how to protect your home in-between treatments.
Your total satisfaction or a free re-retreatment.
Irritating animals don't always come with six legs, sometimes you may encounter some other unwanted creatures like raccoons or armadillos who can present an equally irritating, and sometimes even dangerous, problem. Whatever critter you may be having trouble with, know that Hoffer Pest Solutions has dealt with them and is here to help you get back to being animal-free. With over 40 years of experience, our technicians have all of the skills and equipment necessary to handle your wildlife removal in Wilton Manors, so just give us a call if you are dealing with any of these:
Raccoons
Armadillos
Squirrels
Foxes
Opossums
And more
Free Inspections For All Wildlife Services
If all you have experienced from your unwanted guest is hearing them rustling throughout the night, then you need to give us a call anyway. Our technicians will be happy to come out and identify whatever creature you are dealing with completely free of charge, and with no obligation to move forward to removal if you decide you want to keep your new opossum friend. Following our detailed inspection, if you choose to move forward you will receive a detailed, custom treatment plan developed just for you and advice on how to prevent any future infestations, so don't hesitate, get in touch today!
GET A FREE WILDLIFE INSPECTION TODAY!
40 Years Of Success Means You Can Count On Us
As a locally and family-owned pest control company in South Florida for over 40 years, we understand first-hand the specific issues you face as a Wilton Manors homeowner. Our recurring quarterly treatments ensure that pests stay out and don't come back. See pests in your home in between treatments? Give us a call, and our technicians will happily retreat your home for no additional charge!
Highly Trained Exterminators You Can Trust
You shouldn't trust your home to just anyone. We set our bar high for customer service expectations. This means our highly-trained exterminators don't just get rid of pests in Wilton Manors, but we do it with the same care and attention that we would want someone to give us. In fact, we have the highest customer ratedpest control team in South Florida! We are proud to be the best of the best. Let us show you what makes us stand out. Your Local Pest Control Experts
Your Local Pest Control Experts
Hoffer Pest Solutions has serviced the Broward, Palm Beach, & Miami-Dade counties since 1975. Whether you're dealing with roaches, rodents, termites, or bed bugs, there's no one better to do the job than your local exterminators at Hoffer! We are proud to offer same day pest control services when you call before noon.
Hoffer Pest Solutions - Coral Springs Office
Mon-Sat: 8AM-5PM Sunday: Closed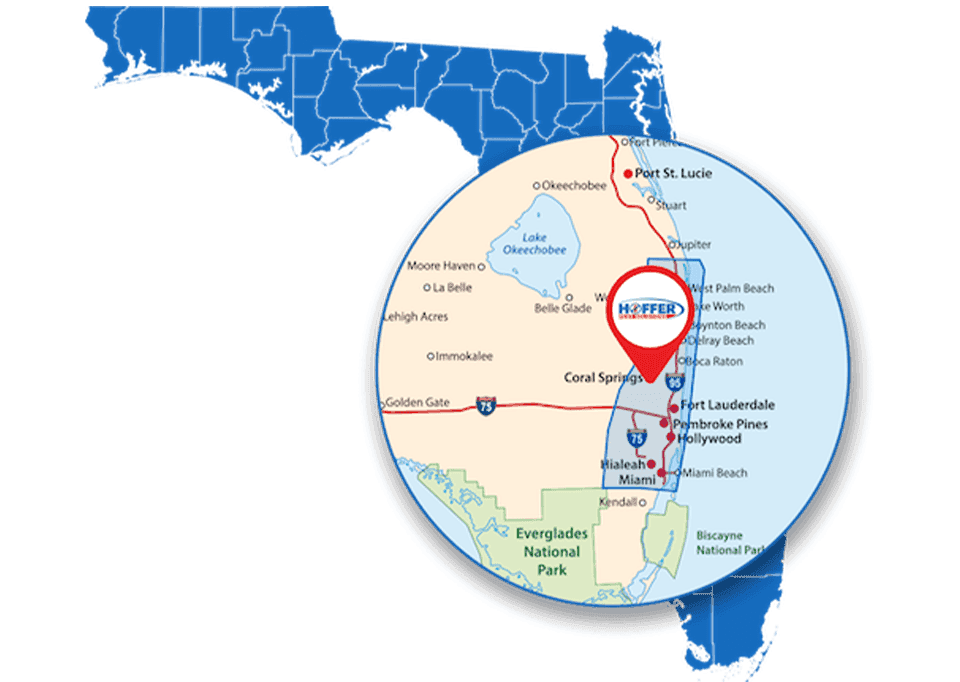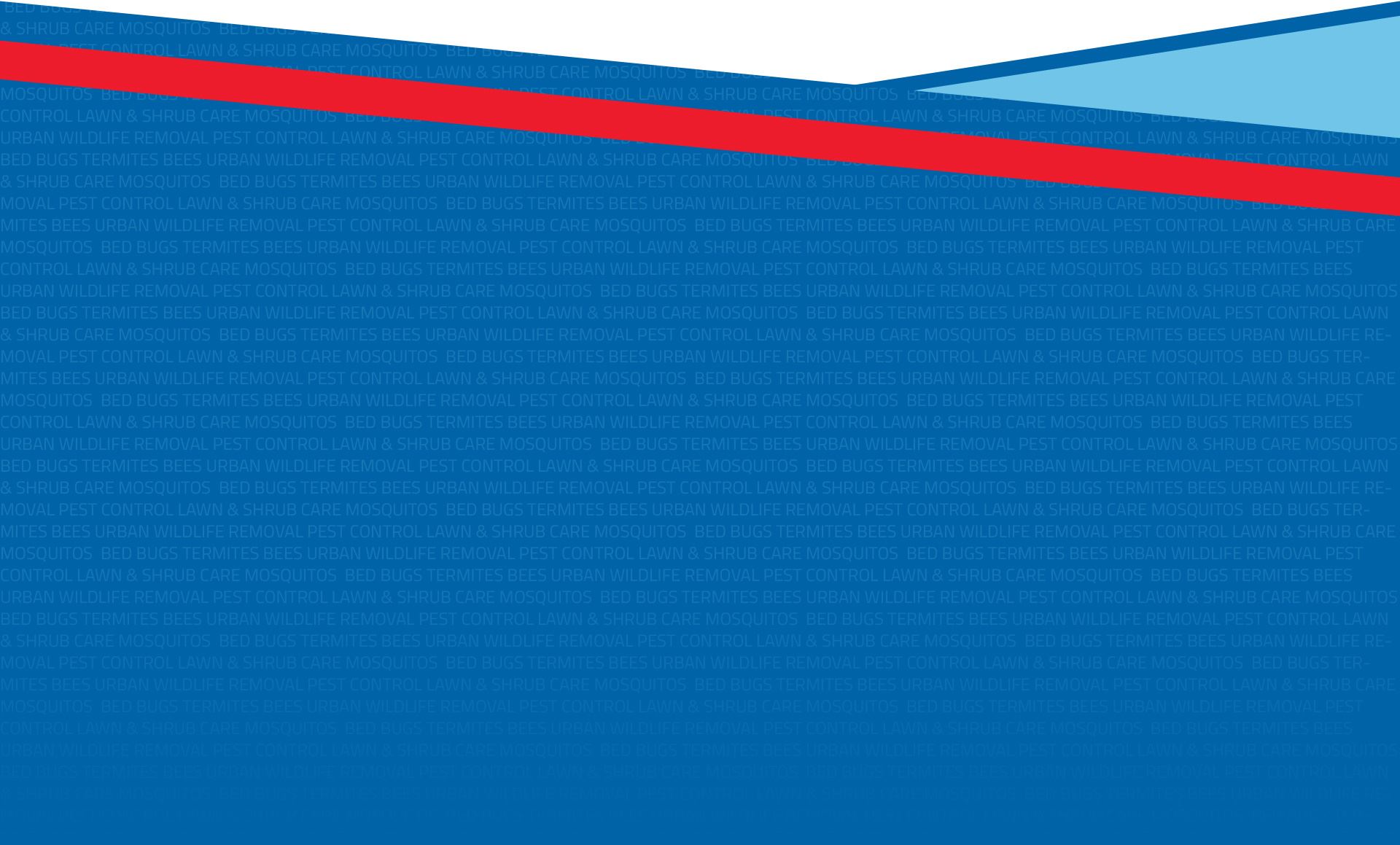 Contact Us Now




Request your free quote today!