Serving South Florida Since 1975
Don't Let Pests Take Control - We Can Help!

Call Hoffer Pest Solutions to Start Protecting Your South Florida Home
On its own, a termite may not be the most impressive insect. It's small size and slim body make it look almost inconsequential. However, a termite is never alone, and it's the massive numbers that make termites a potentially dangerous pest issue.
A single termite colony can cause thousands of dollars' worth of damages to your home, and can do so without you ever even realizing you had an issue. Termites can jeopardize your home's structure, foundation, and so much more, making them a serious threat to one of your most valuable and important assets.
At Hoffer Pest Solutions, termite protection is just one of the great services we offer throughout South Florida. As a local expert in Fort Lauderdale termite control, we have seen and dealt with a wide variety of termite issues.
We know that the best way to stop termites is to prevent them from ever getting into your home, and we offer sophisticated solutions that keep them away by preventing them from ever reaching your home's wooden structure. We know there's no room for error when it comes to termites, and we offer experienced protection that will preserve your peace of mind.
Signs You May Have a Termite Infestation
If you're not sure whether you have a termite infestation, here are some signs to look out for:
Mud tubes: Termites use mud tubes to travel between their nests and sources of food. Look for these tubes around the foundation of your home or business.
Swarmers: Winged termites, also known as swarmers, are a sure sign of a termite infestation. If you see swarmers around your property, it's time to call in the professionals.
Wood damage: Termites eat wood from the inside out, which means that the damage may not be visible until it's severe. Look for hollowed-out or weakened wood in your home or business.
If you suspect that you have a termite infestation, don't wait to take action. Contact Hoffer Pest Solutions today to schedule a termite inspection and learn more about our termite control services in Fort Lauderdale, FL.
Related Reading
---
Call (954) 590-0477 and schedule a termite inspection today or to sign up for one of our termite protection options.
---
Don't Wait—Protect Your Home Today!
We offer all of the following termite services:
Termite inspections
Termite spot treatments
Liquid "no tent" treatments
Termite fumigation
Subterranean termite treatments
Commercial termite treatments
Sentricon Termite Protection
Hoffer Pest Solutions offers comprehensive termite protection with the Sentricon Termite Colony Elimination System. This technologically advanced protection system uses strategically positioned bait stations around your property to provide a comprehensive shield that lures termites away.
The bait in these stations also strategically eliminates termite colonies from the inside, preventing them from growing or expanding and stopping them from putting your property in further danger.
Get Complete Protection With Sentricon
During your initial service, our technicians install a Sentricon Termite Colony Elimination System around your house's exterior. This system is the most superior baiting system on the market, providing you with 24/7 termite monitoring and complete protection from termites.
We'll eliminate the existing colony and the system protects your home from future infestation. We offer a variety of packages to meet your needs, including protection from termites AND other household pests.
See below:
OUR TERMITE CONTROL PACKAGES
Combine Your Home's Termite & Pest Control to Save
Termites aren't the only thing infesting your home? Bundle your home pest control with year-round termite monitoring for a discounted rate with our Home Shield Advantage program. Starting at $56/month, we'll make sure your home is protected from household pests AND termites all year long. What's more, we'll give you $200 off your first treatment when you do!
Get Peace of Mind with Guaranteed Services
Termites can cause thousands of dollars in damage in a short amount of time; however, our goal is to save your home from any further damage. That's why our termite control services come with our professional guarantee.
If you find termites in your home after we have treated it, we will come back to retreat it absolutely free of charge. In addition, we guarantee our subterranean termite treatments for a full year with our Million Dollar Termite Repair Guarantee!
---
We offer our termite control solutions in the greater Fort Lauderdale area, servicing Broward, Dade, and Palm Beach counties. Check out our service areas to learn more!
---
Trust the Team with 40 Years of Termite Experience
Dealing with termites is tricky and doing it right the first time is key to minimizing damage and cost. You want the best in the business in your corner with so much at stake. Here at Hoffer Pest Solutions, we have more than 40 years of experience taking care of termite control problems for our neighbors in South Florida. We rid your home of termites and keep them out for good!
---
Keep termites out of your home and get the peace of mind you're looking for! Contact Hoffer Pest Solutions today.or give us a call at (954) 590-0477
---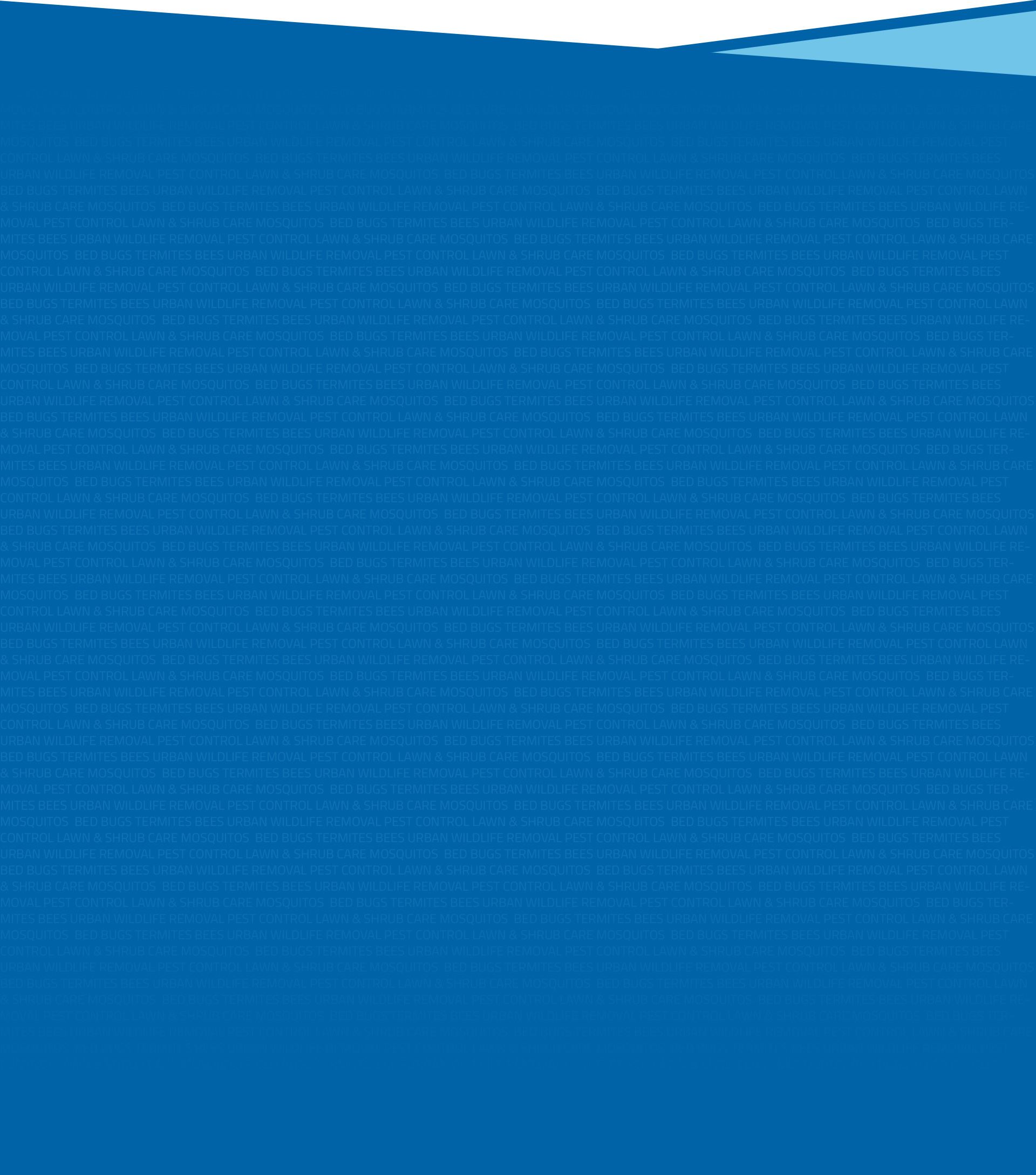 "The Team was great, from Angela in the office who got the ball rolling and worked it all out for us, meeting all of our needs and making sure that we were completely satisfied. Then Raul came 1st the other day, he gave us an inspection and identified some critters we were unfamiliar with and advised us on the proper course of action. (Problem Solved) Next came Kevin today, right on time and he took care of everything. We are sure that all will be well, and we will move on and Continue to see how this relationship develops. I'm sure it will be terrific. So far so good. I see nothing but the best to come as it's been. Keep up the good work. I would highly recommend Hoffer."

Serving South Florida
Hoffer Pest Solutions has been eliminating pests, termites, weeds and disease from homes and lawns in the South Florida area since 1975!

Contact Us Now




Request your free quote today!