Your Termite Control Options
Every termite infestation is different. This is why we offer four different termite control options. Whether you're dealing with drywood or Subterranean termites, we have a solution that's right for you!
Our Termite Control options are:
Spot Treatments
Liquid "No Tent" Treatments
Termite Fumigation
Subterranean Termite Treatments

Types of Termite Treatments Available
Before conducting a termite spot treatment, we will need to conduct a free, thorough inspection of your property to ensure that a spot treatment is enough to control your current infestation. Termite spot treatments begin at $250, cover a 10x10 foot area, and do not include a service guarantee.
Liquid termite treatments are all about convenience. They are less intrusive than tent fumigation, with little to no preparation, and allows families and pets to stay in their home or business during treatments. The cost will vary based on the cubic feet of your structure, which will be determined after we conduct a free, thorough home inspection. Liquid treatments are also:
30-50% cheaper than standard fumigation
More environmentally friendly, using fewer chemicals
Long-lasting, providing termite control long after the treatment.
Before termite fumigation can be conducted, we must first complete a free inspection of your property. This inspection will also include the cubic footage of your home or building, determining the cost. The biggest benefit of termite fumigation is the high success rate. Tent fumigation, when performed properly, should eliminate all drywood termite colonies within a structure at the time of fumigation.
To prepare for fumigation, residents, and pets must leave their homes for several days. After your home has been tented, it will be filled with a fumigant. In this time, all termites, no matter where they are in your home, will be killed. The fumigant is then pumped out of your home, leaving no residue behind. We will work with you to ensure you're fully prepared before your termite fumigation.
INTERESTED IN SPOT, LIQUID, OR FUMIGATION? FILL OUT A FREE QUOTE FORM TO LEARN MORE!
Subterranean termites require different termite treatments. Our team of termite experts will inspect your home to determine the type of infestation your home has. Our subterranean termite treatment options are:
Sentricon Termite Colony Elimination System
The Sentricon Termite Colony Elimination System includes bait stations strategically placed around the perimeter of your home. These baits target worker termites, who feed the colony. The attack is two-fold, using the workers to deliver the poison to the colony, as well as killing the workers. Without workers, the remaining colony will die.
The Sentricon System is highly effective and bait stations can be refilled as needed.
Home Shield Advantage Pest Control Plan
Home Shield Advantage is our pest control package that includes protection from Subterranean termites, as well as ants on your entire property. This is in addition to protecting your home from 20+ of the most common pests in Florida, and rodent control and monitoring. Starting at $54/month, Home Shield Advantage is a great choice for homeowners concerned about termites.
GET $200 OFF YOUR HOME SHIELD ADVANTAGE PLAN
Home Shield Complete Pest Control Plan
$107 a month, the Home Shield Complete is our top tier pest control plan, protecting your home from 20+ pests and rodents, adding on Subterranean termite protection, mosquito, and fire ant control! If you want a pest control plan that does it all, the Home Shield Complete plan is the one for you! Compare all of our pest control packages.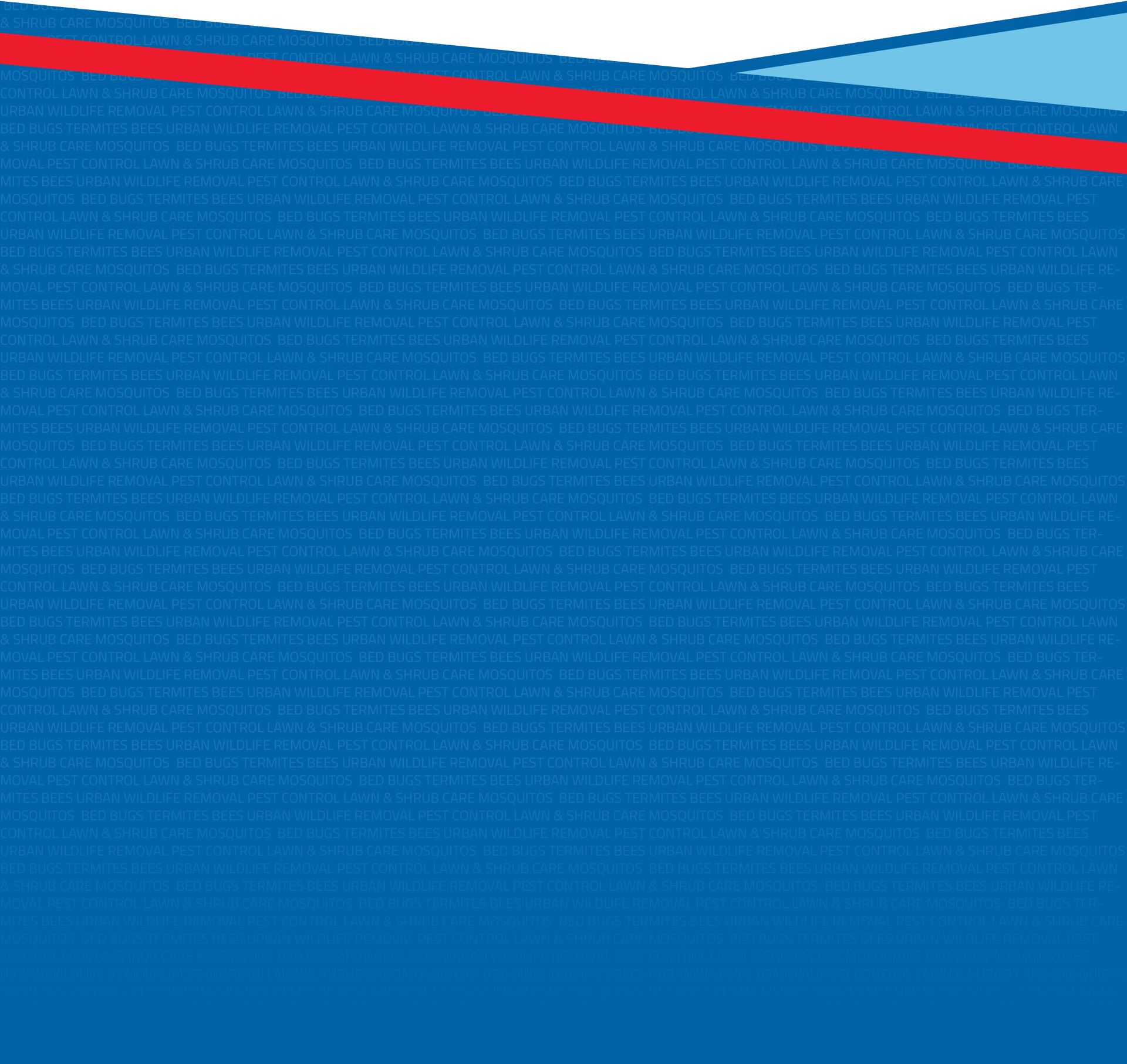 "The Team was great, from Angela in the office who got the ball rolling and worked it all out for us, meeting all of our needs and making sure that we were completely satisfied. Then Raul came 1st the other day, he gave us an inspection and identified some critters we were unfamiliar with and advised us on the proper course of action. (Problem Solved) Next came Kevin today, right on time and he took care of everything. We are sure that all will be well, and we will move on and Continue to see how this relationship develops. I'm sure it will be terrific. So far so good. I see nothing but the best to come as it's been. Keep up the good work. I would highly recommend Hoffer."

Contact Us Now




Request your free quote today!