Serving South Florida Since 1975
Don't Let Pests Take Control - We Can Help!

A Healthy, Beautiful Yard Is a Phone Call Away
Your lawn is more than just a patch of grass and plants--it's a major investment that has a huge impact on your home's curb appeal. A healthy, neat, and vibrant lawn can make your home the envy of your neighborhood. An unhealthy, diseased, or weed-filled lawn can make your home an eyesore. When you're looking for a healthier and more durable lawn, turn to the team at Hoffer Pest Solutions for high-quality Boca Raton lawn care!
At Hoffer Pest Solutions, our customers have come to trust us with their lawn care needs for more than 40 years. In fact, we are one of the highest-rated lawn care companies in South Florida, so we know a thing or two about doing things right. Every lawn care plan is customized to your property for maximum effectiveness, and we offer several different packages that work with your budget and your goals to give you exactly what you need. All of our products are eco-friendly, effective, and proven over years of real-world experience, and that means you can count on us to do the job right.
Dial (561) 944-2522 now and leave your lawn and landscaping treatments in the hands of the team at Hoffer Pest Solutions!
Lawn Care Solutions Designed for Your Needs
Florida may be a great place to live, but it isn't without its challenges. Between humidity, the harsh sunshine, the bugs, and plenty of other factors, your lawn has a lot it has to put up with each and every day. It's no wonder that your lawn is looking a little worse for wear! At Hoffer Pest Solutions, our comprehensive lawn care treatments restore your yard to its fullest glory by taking care of the hard work and decision making for you. We only use premium products with a proven track record of success, and we use our extensive experience to apply them at the right time for best results.
Our lawn care plans include:
Turf Shield Basic: Protection from turf-destroying insects with six scheduled services.
Yard Shield Basic: Protection from lawn and shrub destroying insects with six annual treatment services.
Turf Shield Complete: A nine-service plan that controls disease, weeds, and pests, provides fertilization, and offers year-round care.
Yard Shield Complete: Our most complete package. Provides nine annual treatments for lawn and shrub care, including insect, weed, and disease control, fertilization, and more.
We also lawn care for businesses and commercial properties, helping you keep your exterior as neat and beautiful as your interior.
Sign up today or schedule your first appointment by contacting Hoffer Pest Solutions today. Your Local Pest Control Experts
Your Local Pest Control Experts
Hoffer Pest Solutions has serviced the Broward, Palm Beach, & Miami-Dade counties since 1975. Whether you're dealing with roaches, rodents, termites, or bed bugs, there's no one better to do the job than your local exterminators at Hoffer! We are proud to offer same day pest control services when you call before noon.
Hoffer Pest Solutions - Coral Springs Office
Mon-Sat: 8AM-5PM Sunday: Closed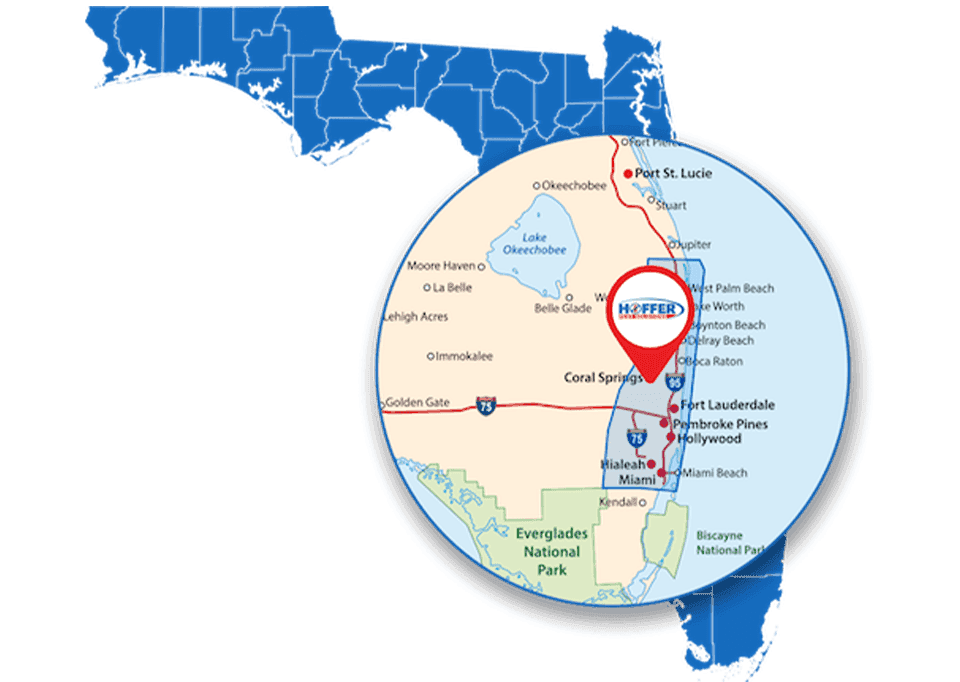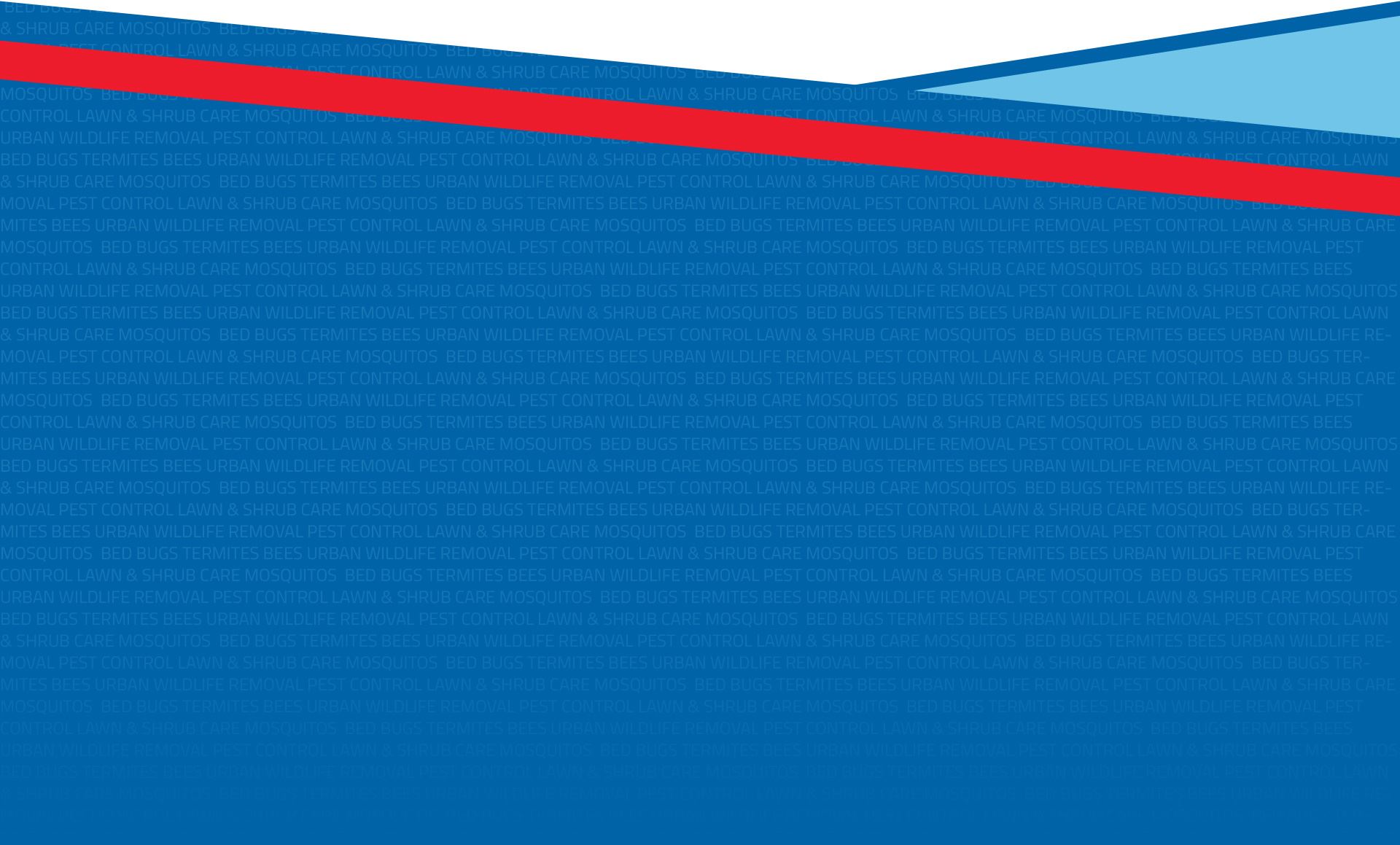 Contact Us Now




Request your free quote today!